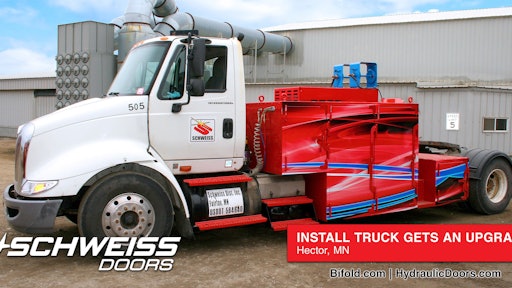 Schweiss Doors has manufactured a new design utility box for its bifold and hydraulic door installers to use at the jobsite to improve the installation process.
The new tool box has 23 storage drawers, eight compartments, a portable welder and welding reels. Creative Details of Danube, MN, did the design and graphics for the new tool box for the truck that pulls a 40-ft. trailer for hauling custom hydraulic and bifold liftstrap doors to jobsites.
In addition to manufacturing hydraulic and bifold liftstrap doors to any size for new and existing buildings, Schweiss Doors assists in installation of its doors.