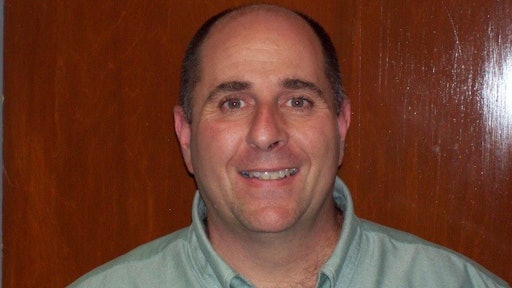 Vincent Engongoro, Roccie's Asphalt Paving, Stamford, CT, and Lisa Birchfield, Roberts Traffic, Hollywood, FL, will join 17 current board members in providing guidance and direction to both Pavement Maintenance & Reconstruction Magazine and National Pavement Expo.
Roccie's Asphalt Paving was founded in 1956 by Rocco Engongoro. After a stint in the army, Vincent joined his father in the business. Starting on the ground floor pushing a wheel barrow and performing other general labor tasks, Vincent eventually worked his way through all positions at the company and took over as president in 2002.
In 2009 Roccie's diversified in an effort to gain more market share providing excavation related services such as foundations, drainage, road building and demolition along with their traditional paving related services. 
Vincent Engongoro says that after an extended recession in the North East, 2014 was a comeback year with sales of $2.5 million and an increase to margin providing a 9% net operating profit.
"Recently with a better economy the work load has increased to a level not seen since 2007," Engongoro says. "Getting back to our processes and procedures has been difficult after six to seven years of downturn and some degradation of our management staff."
In addition to offering asphalt paving, excavating, drainage and masonry services, Roccie's now offers pavement maintenance services such as seal coating and crack filling for all its residential and commercial clients in lower Fairfield County Connecticut, and lower Westchester County NY. The make-up of their work is 70% residential, 25% commercial and 5% municipal.
For 2015, Engongoro says they are projecting to end the season with $2.750 revenue with 13% net operating profit and they have started to offer pavement maintenance services like seal coating and crack filling.
Vincent has been a training speaker at National Pavement Expo for over 3 years and his company has been named as a Pavement Top Contractor in 2014 and 2015.
"I think it's important for my staff and my clients to understand I think about this business as more than a means to a pay check," Engongoro says. "Involvement in our industry is one way to project that. I think this level of involvement says we care about what we do, how we do it, and who we do it for. This can only lead to more satisfied customers and a staff that feels like they belong to a winning team."
Lisa Birchfield is current owner of Roberts Traffic, a third generation woman-owned business based out of Hollywood, FL. After leaving the business in the 90's, Birchfield rejoined the company when she met her husband who happened to work there.
"Originally my mom was in the business to make sure her kids got to college, it was just a family business," Birchfield says.
However when Birchfield took over in 1996, she wanted to grow the company in to the corporation that it could be.
"My mom ran the company from a home office and when I took over, I told her I didn't really want to take this on if it was just going to be a family business," Birchfield says. "I told her we needed to gear up, not just rely on a few family members to do the work. I wanted to know that we could broaden the business enough to manage it as well as be able to replicate ourselves with the desirable outcome to be profitable."
Today the company does sitework, road work and overlays, but still specializes in aviation striping with about 60% of their total project revenue coming from those airport activities. Birchfield and her team are sure to be out on each job helping to tackle every challenge.
"What I really enjoy about this work are the challenges," Birchfield says. "Getting out there, making things fit, helping the contractor and the engineer identify things they may have not recognized. We're not a change order company, we want to make sure every project is successful."
Birchfield knows that the striping industry does not come without its challenges as much of the work they do is pushed to the very end of job. "We have a nice narrow scope of work, but it's a really critical part of every project," Birchfield says. "You can't get a temporary certificate of occupancy without the striping being done or move forward unless we're in there."
Birchfield says you have to find the right people who are willing to do these jobs and knows that's an overarching challenge in the industry, but technology can help.
"I took the time to put together a really effective estimating and accounting system," Birchfield says. "This allowed me to really hire and train new estimators. I can be assured that my specs and assumptions will be met based on my system."
The system integrates the whole company from estimating to project coordination and accounting. It streamlined everything for Birchfield so her time was freed up to take care of other things instead of managing every job.
"I really enjoy being able to take our trade and point out the uniqueness of it," Birchfield says. "I hope I can bring enthusiasm and experience to those companies who are looking for avenues to stretch and grow in the industry."
80 Attend Sweeper Summit
The 2015 Sweeper Summit attracted 80 people to three days of education in October in Phoenix, AZ. Open to all 1-800-Sweeper members, vendors and guests, the event featured member benchmarking details and presentations. Presenters included keynote speaker Dan Barnett, who discussed an easy-to-implement process for keeping an organization's performance on track to its vision; Harry Barth, Barth Financial Advisors, LLC who discussed asset protection; and Wendy Suzuki, author of Healthy Brain, Happy Life.
Industry Appointments
At Dexter + Chaney, Seattle, WA, Eric Newton is senior vice president of sales and marketing.