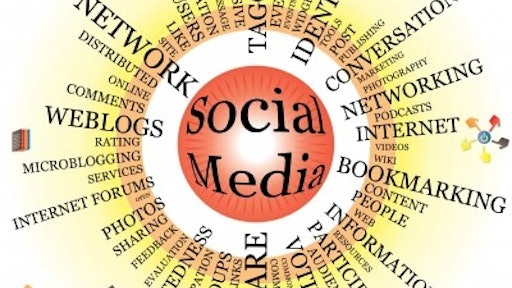 Have you noticed how the world appears to be speeding up? Largely due to the Internet, successful businesses simply can't be conducted as they were even five years ago. 
As far as I know, I purchased the first domain related to the sweeping industry in the early '90s as a consultant for the Schwarze family. Schwarze.com was also the first website built for the industry; at the time, there were fewer than 100,000 websites in the entire world. A huge advance at the time, today a website is only a bare necessity needed for marketplace visibility. 
My seminar presentation for our recent World Sweeping Association Sweeper Roundup 2017 was entitled "Marketing in the 21st Century." While researching and preparing for it I was struck by just how many marketing avenues are now available for contractors. The problem is that many of them are evolving at the warp speed of the Internet and many, if not most, are somewhat complex to implement and, equally important, monitor the results without specialized help.
Today, with smartphones and access to the Web almost universal, it's become relatively easy to advance your business on a variety of social media platforms. What you do in this regard is enormously important to how you rank with Google the behemoth of search. However, you have to allocate the resources and be savvy enough to set up systems that ensure frequent postings are made on at least Twitter, Facebook, LinkedIn, your blog — and, soon, somewhere else being invented today. Yet, many contractors have yet to even claim their Google Places account, which all businesses have whether they are aware of it or not.
If you don't have the resources and person-power to take these steps on your own, locate reputable pros that can handle it for you. Like WSA does, one of your associations may be able to provide referrals in this regard. It will cost about what your Yellow Pages ads used to run but offer much more widespread visibility. As a Pavement reader, if you'd like a copy of my Sweeper Roundup presentation, send an email request to director@worldsweepingpros.org. WSA exists to advance professionalism in the power sweeping industry, but contractors in any pavement-related industry will find the contents to be helpful.