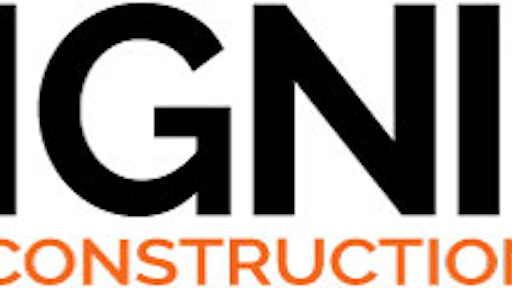 New Ignite Construction Summit Targets Construction Owners and Execs
AC Business Media has announced a new, premier two-day educational event, Ignite Construction Summit, for construction business owners and high-level managers. The inaugural event will take place December 12-13 in Las Vegas, NV, at the Golden Nugget Hotel & Casino.
"As the most trusted, construction network in the industry, it is our obligation to supply networking and growth opportunities to industry business owners and executives," says Amy Schwandt, Vice President of Sales & Marketing for AC Business Media. "Our goal for the Ignite Construction Summit is to create a community of like-minded executives, who share the same triumphs or challenges and bridge the gap between education in the construction industry."
The Ignite Construction Summit has an extensive set of sessions for a two-day educational training. Session topics include: How to Develop "Ownership Thinking" in Your Employees, True North: Revisit Your Management Past to Improve Your Leadership Future, Trends in Construction Litigation, How to Create Elite Team Dynamics using U.S. Navy SEALs Training, How to Identify Future Leaders and…What to Do When You Find Them, "Inbound" Marketing: Attract. Engage. Convert, and Profit First for Contractors! How to Guarantee Profits and Manage Your Cash at the Same Time.
Speakers with an array of experience comprise of John Choate of SA-720 Strategies, Joshua Ferguson, Attorney of Freeman Mathis & Gary LLP, Bart Gragg, CEO of Blue Collar University, Brad Humphrey, Founder of Pinnacle Development Group, Dave Nelsen, President of Dialog Consulting Group, Garrett Sullivan, President of Sullivan & Associates, Inc., and Shawn Van Dyke, Author of Profit First for Contractors.
Attendees can expect a variety of business ownership topics, along with breakfasts and lunches provided, a welcome reception and an after-hours networking and cocktails event.
For more information on Ignite Construction Summit or to register now, visit www.igniteconstructionsummit.com. 
The Ignite Construction Summit is produced by AC Business Media and its construction properties: Asphalt Contractor, Concrete Contractor, Equipment Today, Pavement Maintenance & Reconstruction, Rental and ForConstructionPros.com. 
Donald  Anstine, 1929-2019; SASCO, STAR Founder
Donald Anstine, one of the pioneers in the pavement maintenance industry, died August 23 in Springfield, MO. He was 90 years old.
Mr. Anstine began his work in the sealcoating industry in 1966 when he became a Cosmicoat distributor/applicator. He eventually became one of the first Cosmicoat plant owners when he established SASCO Pavement Coatings in Springfield in 1979. SASCO is one of the STAR member companies and Mr. Anstine was one of the original STAR founders in 1986. In its third generation of ownership, SASCO is now run by Fred Anstine, president, Mr. Anstine's son.
A member of the First Free Will Baptist Church and the Optimist Club, Mr. Anstine enjoyed fishing and deer hunting and was an avid St. Louis Cardinals baseball fan. He enjoyed spending time with his family and is survived by Frances, his wife of 71 years; daughter, Carol Rhoden and her husband, Troy; son, Fred and his wife, Marsha; five grandchildren; six great-grandchildren; and his brother, Bob Anstine and his wife, Sue.
Pavement
Awards Deadline Nears!
Even as the season winds down there's still plenty of time to enter your company for a 2020 Pavement Award. Presented by Pavement Maintenance & Reconstruction, the annual awards provide industry-wide recognition for contractors involved in all aspects of pavement maintenance.
Job-related awards recognize contractors and their crews for their 2019 efforts, and entries are open for:
Seal & Stripe: Small Job
Seal & Stripe: Large Job
Paving: Non-Parking Lot
Paving: Parking Lot
Good Neighbor Award (charitable efforts)
Best Marketing Video
Best of the Web
Cutting-Edge Sweeper
All entries must be made online at ForConstructionPros.com/PavementAwards - and entering is easy. All that's required is a brief description of the job and its challenges, including an explanation of why the job should be recognized. Then upload two high-resolution photos and you're done!
So take photos of your best work or of jobs that offered the toughest challenges – then enter the projects in the appropriate category. Final deadline is November 1!
Note: You can enter in multiple categories – but entries are limited to one job per company per category.
Pavement's Advisory Board selects the winning entries, and winners will be announced at the 2020 National Pavement Expo, Jan. 29-Feb. 1, 2020 in Nashville, TN, and in the February 2020 issue of Pavement.
Industry Appointments
At GemSeal, Charlotte, NC, Will Yancey is vice-president of operations, Rick Cawston is vice-president of sales, Melanie Shapiro is New England territory sales manager, and Jake Harris is Florida territory sales manager.
Mike McArthy, who joined Rabine Group in October 2018 as chief financial officer, recently added chief operating officer to his responsibilities. Rabine Group is the parent company to Rabine Paving, Rabine SnowPros, Crawford Roofing Experts, Pipe View, and Rabine America, a national paving company.
At Bomag Americas, Ridgeway, SC, Matt Nelson as director of dealer sales, West Region and Canada.