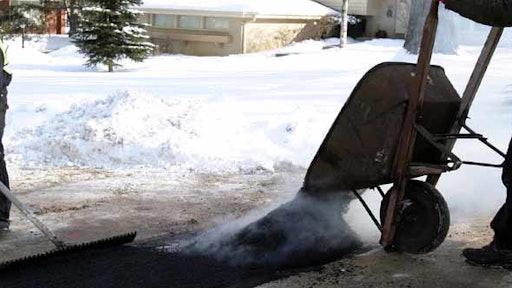 As much as contractors and their hard-working crews look forward to the end of a successful season and some well-deserved downtime, there's always the challenge of getting through the offseason. From cash flow concerns to employee retention (especially in this age of the tight labor market), contractors take a variety of approaches to handle offseason issues.
In our October/November issue we tackle a few to help you out.
Contractors involved in pavement marking can look indoors to keep their equipment running, their elite stripers on the payroll, cash coming in – and all the while broadening their customer base. Preferred Parking Lot Painting, a two-year-old company with much more experience behind it than that, tackles a warehouse striping job and offers tips and equipment suggestions to enable other stripers to add indoor striping to their services.
For those contractors involved in patching and repairing pavement, asphalt reclaimers might be an offseason solution. And now is the perfect time to think about this as you need to begin with them before the hot mix asphalt plants shut down for the season. Once you own an asphalt reclaimer you can organize and store the "asphalt bricks" you've created from the hot mix until you need them during the season. Then in less than 10 hours you can generate "fresh" hot mix asphalt and place it at about 325° F throughout the winter.
Another way contractors can keep cash flowing and employees on the payroll is to offer snow removal services. There's a lot to consider before deciding to offer this service, but contractors with commercial or multi-family property clients already have the pool to fish in. And while most often contractors use plows and pushers to clear parking lots, Lyons Landscaping (see our Technology Department) also relies on snow melters, which reduce the equipment needed, improve safety and provide efficient snow clearing.
There's no one right way to get through the offseason. Some contractors use it for blue sky planning, some use it for training, whether improving in-house efforts (Tailgate Talk), or through events such as www.nationalpavementexpo.com (NPE Buzz) or www.igniteconstructionsummit.com (in our Hot Mix section). But there are ways to extend your season if that's what you want to do.