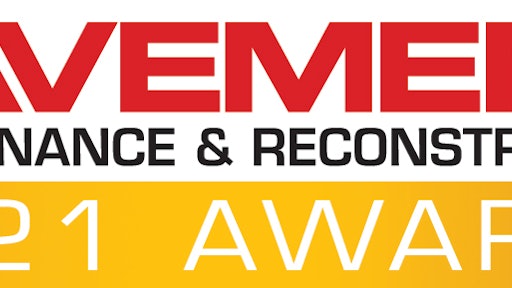 It's deadline time! For the seventh year in a row you can enter your work to receive a 2021 Pavement Award. Presented by Pavement Maintenance & Reconstruction, the annual awards provide industry-wide recognition for contractors involved in all aspects of pavement maintenance.
Awards recognize contractors and their crews for their 2020 efforts, and entries are open for:
All entries must be made online at ForConstructionPros.com/PavementAwards - and entering is easy. All that's required is a brief description of the job and its challenges, including an explanation of why the job should be recognized. Then upload two high-resolution photos and you're done!
So as we get deeper into the season, keep the 2021 Pavement Awards in mind. Note particularly good work and tough challenges, take photos - and enter them in the appropriate category. Actual deadline is November 1, but you don't have to wait... And you can enter in multiple categories – but note: Entries are limited to one job per company per category.
Pavement's Advisory Board selects the winning entries, and winners will be announced at the 2021 National Pavement Expo, Jan. 20-23, 2021 in Nashville, TN, and in the February 2021 issue of Pavement.