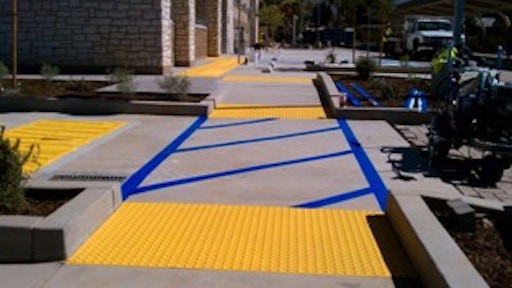 What began as a two-man, garage-borne operation by brothers Rick and Savas Trujillo has grown into a large contractor of parking lot-only striping services working for between 30 and 50 paving contractors. Prestige Striping Services, located in Coronoa, CA, is now a 40-person company that runs 10 three-person crews every day. Rick Trujillo credits the success to relationships with his customers.
Roughly 5,000 parking lots are striped a year, and Prestige Striping offers a variety of services including installation of wheel stops, signs, bollards, and thermoplastic markings.
For photos of projects completed by Prestige Striping look below. Click here for the complete article on Prestige Striping Services.