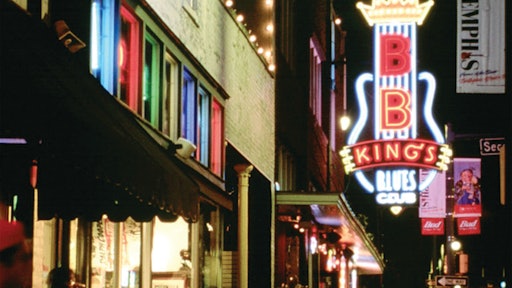 After traveling between Nashville and Charlotte (and sometimes Atlanta), this year's National Pavement Expo will be held for the first time in Memphis, TN. Attendees can travel to the Memphis Cook Convention Center February 15-18 for more than 50 seminars and workshops.
With a new location comes new local attractions! Known as the birthplace of Rock 'n' Roll and the Home of the Blues, visitors can make a stop at Graceland or the Memphis Rock 'n' Soul Museum. After spending the day at the show, enjoy some of the local music scene by taking a walk down Beal Street.
Barbecue is the specialty of Memphis with more than 100 barbecue restaurants to choose from. If you aren't a fan of barbecue several options are available with restaurants that serve soul food to steak to sushi.
For more information on NPE check out www.nationalpavementexpo.com. If you are looking for additional suggestions about Memphis attractions visit www.memphistravel.com.