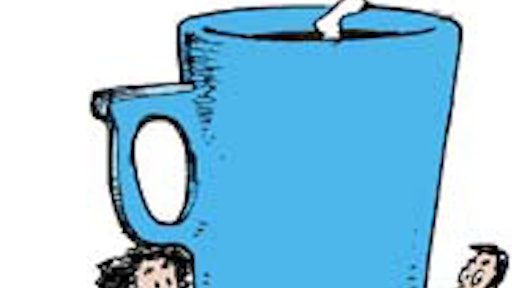 It's early May which means the paving and pavement maintenance season is up and running. Your crews soon will be busy striping, sweeping, paving, sealcoating and repairing pavement – and Pavement wants you to share what your crews and your company are doing.
So, take a few pictures and let Pavement buy coffee for your crew!
Participating is easy! Just take a picture of your crew at work on a jobsite, in a morning huddle, showing off their new safety vests, with your new piece of equipment – then post the picture on the Pavement Maintenance & Reconstruction Facebook wall. That's all there is to it! When posting the picture, be sure to include the name of the company and the location of the project.
Then, on the first Monday of each month Pavement staff will randomly select and announce a winner from the photos posted that month to the Facebook wall.
 The winner will receive a $50 gift card to purchase their crew coffee and doughnuts – and we'll include the winning photo in our monthly Blacktop Update e-newsletter.
So keep those cameras and smart phones handy, and Pavement could be buying your coffee!