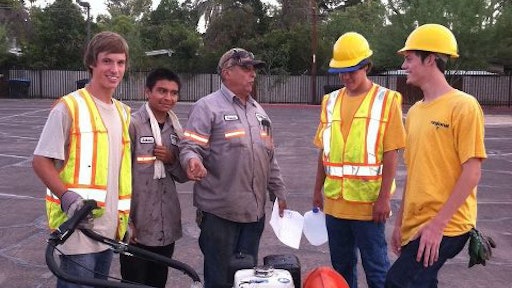 With the season in full swing, contractors throughout the country have been busy posting pictures of their work. Regional Pavement Maintenance of Arizona Inc. was the winner of the first drawing for the "Coffee for Your Crew" contest sponsored by Pavement Maintenance & Reconstruction.
Regional Pavement Maintenance of Arizona, Inc. posted a picture of Superintendent Francis Cordoza conducting a morning safety meeting with kids working in its High School/College Summer Employment Program.
To participate, contractors need to post a picture to the Facebook page of their crews working, safety meetings or finished projects. One winner will be randomly selected each month to win a $50 gift card. Keep those photos coming!