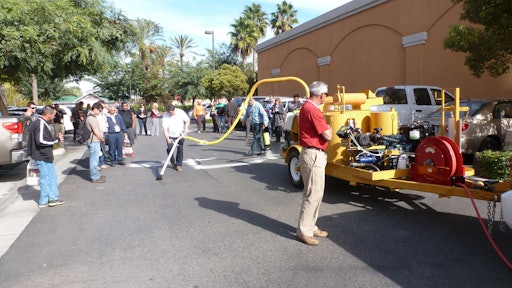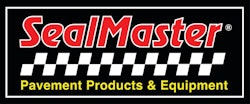 Dozens of professional pavement maintenance contractors participated in a SealMaster Professional Development Seminar at the Crowne Plaza Resort near Disneyland November 14.  Participants took part in a series of educational sessions throughout the day and visited with various participating vendors on a trade show floor.  The event was co-hosted by the six SealMaster locations in Southern California and staff personnel from the SealMaster headquarters.
"This was a group of contractors who are dedicated to doing high-quality pavement maintenance work," said Greg Farkas, the SealMaster franchisee in Southern California.
In addition to various classroom sessions, Farkas' led a series of outdoor demonstrations including hot pour crack sealing, sealcoating and line striping.
The trade show floor included displays from Billy Goat, Graco, Kraft Tool, Little Wonder, SurfaSlick, Titan and US Tape.
"This is the fourth SealMaster Professional Development Seminar we've hosted this year," said Tim Stephens, Franchise Director of InFrasys, Inc., the company which manages the SealMaster franchise system.  "It's always an exciting day to spend time with so many of the people that use our products daily.  There's such a dynamic energy when you get people together for a learning experience like this."
The next SealMaster Professional Development Seminar is Wednesday, Dec. 12 near Atlanta.
Companies in this article