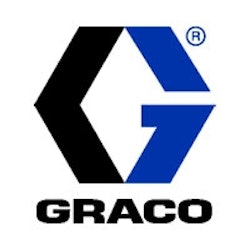 Graco has announced that it has acquired abrasive-blasting equipment manufacturer GeoBlaster Equipment Service and Sales Inc. Based in Dunnville Ontario, GeoBlaster manufactures innovative, wet abrasive blasting equipment for coating removal and surface preparation. GeoBlaster products will become part of the product portfolio of Graco's Applied Fluid Technologies Division (AFTD).

"The acquisition aligns with our strategies to deliver leading technologies and expand our worldwide business," said Tim White, Graco AFTD Director of Sales and Marketing. "Much like our EcoQuip product line, GeoBlaster's products are rugged, durable and well respected in the abrasive blast industry. This is an exciting opportunity for AFTD as we continue to expand our capabilities in surface preparation."

GeoBlaster's wet abrasive blasting equipment offers adjustable abrasive to water consumption, using from 70 to 200 pounds of abrasive per hour and as low as 0.20 gallons of water per minute. Wet blasting eliminates airborne particles produced in typical dry-blasting applications by adding a water mist during the spraying process.

Financial terms of the transaction were not disclosed. For more information on GeoBlaster, visit www.geoblaster.com.