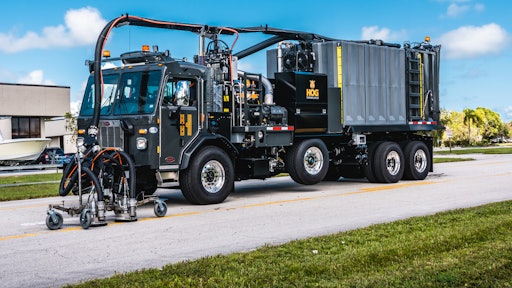 The Stripe Hog SH8000 works great on removing of thermoplastic, cold plastic, two component, epoxy, tape and waterborne paint. Removes thermoplastic at 1,981 linear meters per hour.
This line includes the SH8000, SH8000R and SH8000RT, with the difference between the models to be that the (R) has on-board water recycling and the (T) includes the HT2500 Hog Rider tractor
These models remove highway markings, runway markings and runway rubber deposits on grooved runways with remarkable efficiency and the least amount of negative impact
Simultaneous removal of parallel markings with the double blasting heads in the side-by-side configuration
Rapid removal of single, continuous lines with the double blasting heads in the tandem configuration
If required, new markings can be applied within 20 minutes of the removal.
Request More Information
Fill out the form below to request more information about
Stripe Hog SH8000