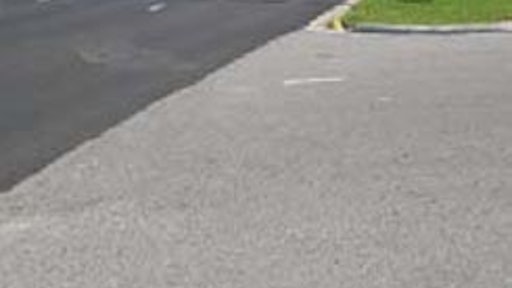 Blacklidge Trackless Bond Coat
This asphalt emulsion tack coat from Blacklidge Emulsions dries in such a short time, it leaves little opportunity for messy black marks on nearby roads, paint stripes or cars.
While average tack coats take about 45 minutes to dry, the Trackless Bond Coat is trackless in 4 minutes after a daytime application and trackless at 7 minutes after a night application
Application rate is the same as other tack coats, and the product can be applied with regular tack application equipment
Wirtgen WR 4200
The WR 4200 is designed for the rapid and economical rehabilitation of deteriorated roads and highways,
Can process pavements up to 13 foot 9 inches in width into high quality base courses in a single pass
Crushes and reduces the pavement and mixes water, hydraulic binder (such as cement), asphalt emulsion or foamed asphalt thoroughly with the reclaimed material
Integrated paving screed with tamping bar lays the prepared paving material true to cross-section, line and level, and compacts it
Result is a near-instant base course, which can be re-opened to traffic following final compaction with rollers
Infinitely adjustable working width up to 13.8 feet means that complete lanes in one direction can be rehabilitated in a single pass, without joints
Maximum mixing performance of up to 400 tons per hour
640-hp engines drive the machine's hydraulic pumps
Caterpillar PM-200
Caterpillar's PM-200 features a 575-hp Cat C18 engine with ACERT technology.
79-inch rotor width
12.5-inch rotor depth
68,122-pound operating weight
Load Sensing Propel System
Computerized monitoring system in operator's station
Wirtgen WM 1000 Cement Slurry Mixer
The WM 1000 is a mobile slurry mixer for dust-free addition of lime or cement for the cold road recycling process.
Production of slurry is controlled automatically by a microprocessor system; then the water-additive slurry is pumped or injected continuously to a coupled, downstream cold recycler or stabilizer, such as Wirtgen's WR 4200, in accordance with the stabilizer's rate of advance
When coupled to a Wirtgen road reclaimer/ recycler, unit provides an accurately controlled, economical, dust-free means of stabilizing bases with slurry
The slurry mixer is designed in the form of a container body for mounting on specialized five-axle heavy-duty trailers and includes generously dimensioned tanks for water and cement
Supply of material to the slurry mixer is controlled in accordance with predetermined ratios by a microprocessor controller
Cimline Heatwave Melters
The HeatWave Series direct-fire melters are available in 30-, 90-, and 115-gal. capacities for economical, efficient, gravity feed cracksealing.
90- and 115-gal. models feature auger-type sealant agitator powered by a 4-hp Honda engine for quicker melting times and uniform heating
Tube-fired heating system constructed of two single-pass flues
Unique spigot design includes lockout feature and positive valve closure and requires no heat treatment before pouring
Bergkamp FP5 Flameless Pothole Patcher
The FP5 flameless pothole patcher from Bergkamp combines all the tools needed for pothole patching.
Electrical heating system
Air tack coat wand can blow out potholes and apply tack coat
5.1-cubic-yard hopper
Rear and side spoils bins
Optional propane hand torch
Marini MP 1300 Milling Machine
The 275-hp MP 1300 cold planer milling machine features a centrally mounted cutting drum that allows precise milling next to obstructions.
51.4-inch standard cutting width and milling depths to 12.6 inches
Operation controlled from a centrally located operator's station or via remote-mount controls at ground level
Front-loading conveyor swings 36 degrees right or left of center and folds for transport
Four-track stability and independent or coordinated front and rear steering provide improved travel performance
Brewer Cote QwikFire Cracksealant Melter
This gravity flow melter features an 8-hp electric start Briggs & Stratton engine and hydraulic controls.
Oil-jacketed system allows heat-up time in less than an hour
46-inch sealant loading deck, bolt-on lid designed for easy cleaning and agitator service, and a sealed agitator shaft designed for low maintenance
Options include a pump system, 8-hp Honda engine, 11-hp propane engine, additional propane tank, 2 5/16-inch ball hitch, special paint, and deck insulation
NewLife Liquid Pothole Filler
NewLife Surface Solution's liquid pothole filler is a liquid cold pour solution for potholes and cracks for asphalt or concrete pavement.
Two-part mix is a blend of asphalt and polymers that creates a liquid, rubberized substance
Can be applied in both warm and cold climates
Repairs are drivable in 40 minutes
Available in three sizes
Neupauer NI-3 Pothole Patcher
Neupauer's NI-3 Pothole Patcher mobile system is designed for accurate proportion, drying, heating, mixing, and delivering hot asphalt paving and patching compound to your jobsite.
Materials are carried in compartmental bins
Volumetric mixer allows you to start and stop with any amount
Drying, blending, mixing, and heating done by continuous blending operation
AC tank holds 220 gal. and heated by propane or fuel oil
Asphalt Reheat 4x4 Heater
The 4x4 Heater from Asphalt Reheat Systems weighs 175 pounds.
Three hours of operation on 20-pound fuel tank
Reheat time is under five minutes
Split channel version gives option to heat half the box
For mid-size patching, utility repairs and small stamped asphalt applications