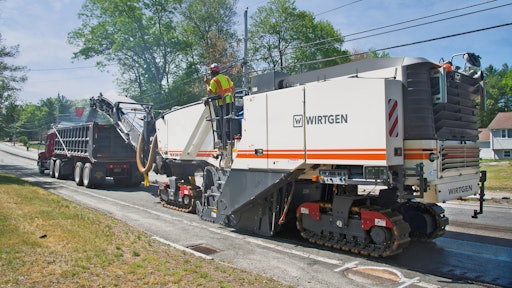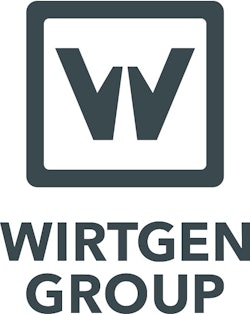 Wirtgen's large milling machines, including the W 200i, W 200 Hi, W 210i, W 220i and W 250i, are designed for renewing large asphalt or concrete surfaces. They provide working widths of 4 ft. 11 in. to 14 ft. 4 in. and can remove asphalt or concrete pavements to a maximum working depth of 14 in.
Can roughen surfaces, level substrates, produce plane surfaces with millimeter accuracy, and remove tunnel floors
Twin-engine drive concept allows operators to use engine power on demand when needed, reducing fuel costs by up to 25%
Parallel-to-surface (PTS) feature automatically keeps the cutter housing level as the W 210i and W 200i move into a cut
Intelligent Speed Control (ISC) system minimizes spinning of the crawler tracks
"Smart" WIDRIVE technology offers microprocessor-controlled enhancements to machine control systems       
3DS Flexible Application Drum Speed system automatically slows drum speeds in deep cuts
Operator Comfort System (OCS) with hydraulic moving and swiveling cabin and precision joystick control
Dual conveyor belts
[BROCHURE] Wirtgen Cold Milling Machines
The latest model, the W 220i has a standard milling width of 79 in. or can be fitted with optional 59- or 87-in. cutting units. It includes FCS Light. Different-sized milling drums and milling units offering working widths of 7 ft. 3 in. and 8 ft. 2 in. can be easily installed to achieve higher levels of flexibility and machine performance.
Three adjustable milling drum rotation speeds reduce operating costs, particularly in large-scale removal jobs
Three selectable engine speeds enable applications such as large-scale surface course rehabilitation, complete pavement removal at full depth, and fine milling
Milling depths to 13 in.
[BROCHURE] Wirtgen W220i Cold Milling Machine
Advanced-design Cold Mill Makes Quick Work of Urban Avenue
Request More Information
Fill out the form below to request more information about
Wirtgen Large Milling Machines