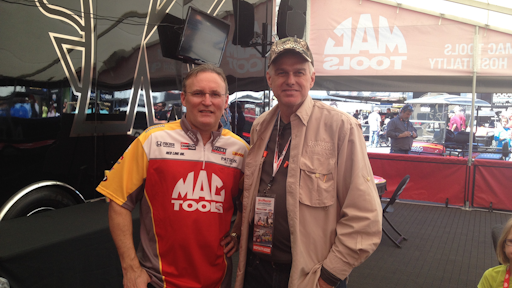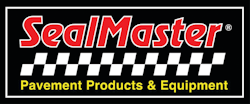 SealMaster announces its sponsorship of the 2014 National Hot Rod Association (NHRA) Top Fuel Drag Racing series. The company is also sponsoring Kalitta Motorsports' two 10,000-hp Top Fuel dragsters driven by Doug Kalitta and David Grubnic.
As part of the NHRA agreement, SealMaster will have a presence at all 24 NHRA Mello Yello Drag Racing Series events across the United States. Through its onsite presence, SealMaster will receive promotional video spots on the track big screen, conduct hospitality for corporate guests, will have track bannering rights, and will host onsite promotional displays at select events. Additionally, the marketing partnership designates SealMaster as the title sponsor of the popular NHRA Track Walks. Track Walks take place in the morning prior to eliminations. During the Track walk, an NHRA driver or legend of the sport leads spectators in a roundtrip walk of the dragstrip, from the starting line to the finish line and back.
"With SealMaster franchises, licensing and/or distribution in more than 60 countries, a partnership like this makes a lot of sense for us," says Rick Simon, SealMaster franchise director. The NHRA is the world's largest motorsports sanctioning body.
"NHRA fans have total access to the teams and drivers, as well as the track," says Simon. "It's a great opportunity for SealMaster to interact at that level. NHRA is the most thrilling, high-speed racing, and our customers really relate to the sport." "The opportunity to invite fans to participate in the 'SealMaster Track Walk' at all of the 2014 races is a fun association for the people in our industry, and fans love it," says Simon.
He elaborates on NHRA fans' access to the teams and drivers: "The drivers and crew really appreciate the fans' interest. They're happy to share their expertise and passion for what they do. The same goes for our SealMaster franchises and people, they're knowledgeable industry professionals who take great customer service and relationships to heart."
"This is a great opportunity for SealMaster to increase its profile at NHRA Mello Yello Series events and we look forward to working with them to help identify new customers," says John Siragusa, NHRA director of sales. "We are certain the fans will look forward to participating in each NHRA SealMaster Track Walk with great enthusiasm."
Teaming up with Kalitta Motorsports
Kalitta Motorsports is one of the most successful teams in the history of auto racing with five world championships and over 50 national event titles in five different professional drag racing sanctioning bodies since it was established in 1959. "Kalitta Motorsports, Doug Kalitta and Dave Grubnic are great ambassadors of the SealMaster brand," says Simon. "They're all so well regarded."
Kalitta Motorsports' founder Conrad "Connie" Kalitta is a drag racing legend, motorsports Hall-of-Famer and crew chief of the Optima Batteries car. At press time, Doug Kalitta continued to lead the Top Fuel class in points after clinching the win at the Gatornationals in March. "Aussie Dave" Grubnic is a fan favorite and hosts Grubby's Garage on YouTube, answering questions and sharing his expertise in the world of drag racing.  Questions should earmarked #AskGrubby and submitted via Kalitta Motorsports' Facebook and Twitter pages.
"We couldn't be more excited to welcome SealMaster into our family of partners. Companies need to spend their marketing dollars wisely and we're glad they see the value in NHRA drag racing," says Kalitta Motorsports General Manager Rachel Brunner. "We look forward to seeing their franchise owners and customers at each event this year while giving them a great experience with Kalitta Motorsports."