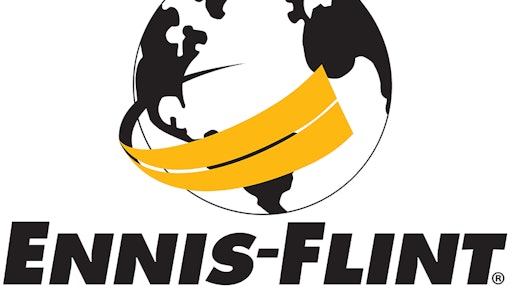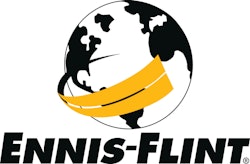 Ennis-Flint, Inc., the world's largest manufacturer and supplier of pavement marking products, announced progress is underway for a new manufacturing facility in the Triad. The new plant will focus on increased converting capacity of preformed thermoplastic pavement markings for the company's specialized market products, including decorative crosswalks, custom logos and surface signage for public roadways and private properties as well as airfield markings at airports and military bases.
"Market interest and demand for complex, multi-colored pavement marking designs continue to grow. The substantial production capacity added at this second facility allows us to better serve our network of certified applicators to meet the timeline needs of customers' streetscape and airfield projects." said Matt Soule, Ennis-Flint president and CEO.
According to Dan Carpenter, COO, "We're excited to see our continuous improvement initiatives for preformed thermoplastic spring into action in multiple ways. We're also adding capacity at our Thomasville, NC plant."
The Thomasville plant will focus on pavement markings for regulatory market products such as, but not limited to, lines, legends, arrows, symbols, contrast, bike/bus lanes, and more. The new facility on Eagle Hill Drive in High Point, NC, is targeted to open in the Spring of 2019, and is expected to bring more than 30 full-time jobs along with part-time seasonal opportunities. Including the new facility, Ennis-Flint will have 26 manufacturing locations on five continents that collectively supply traffic safety and pavement marking products to over 90 countries.