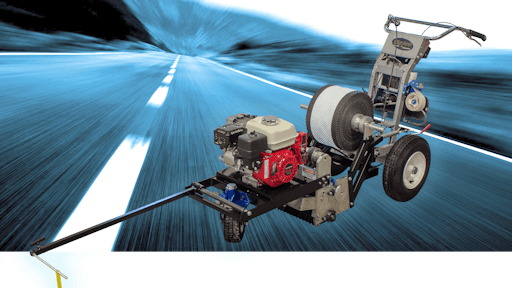 The Tape Applicator TA5000 features a 
programmable timing system  that eliminates having to measure out patterns. 
Holds standard rolls
Use any brand of tape up to 12 in. wide, temporary or permanent
Apply tape in the groove
Operating speeds up to 3 mph
Line Driver hitch
Reversible blades
Front swivel pneumatic caster
Point bar
Gas-powered Air Compressor with 12v charging system
Splice tape dispenser
30 in. wide, 80 in. long, 41 in. tall
320 lbs.
Request More Information
Fill out the form below to request more information about
Tape Applicator TA5000