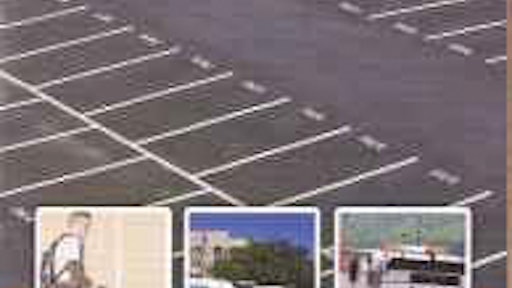 In today's competitive environment, customers are constantly looking at their bottom line. Asset management is the key for holding the line on costs. If an organization can help its customers to understand how to maintain their property, the result is a long-term, loyal customer.
Pavement industry organizations all realize that there are solid reasons for scheduled maintenance and it's not just about creating a sleek and professional image. Sweeping is a strong component of the maintenance process but the value goes far beyond aesthetics. In addition to creating a strong first impression, proper sweeping will remove the abrasive material that will wear, degrade and destroy pavement.
Sweeping improves the environment. "Going Green" is a mantra that many organizations are standing behind. As a best practice, protecting the environment is not only a necessary idea but a valuable marketing tool.
How many times has a slip-and-fall situation turned into litigation? Most likely the answer is nearly every time. Regular sweeping reduces the exposure of your customers.
Customer education is critical in keeping the business that you have as well as adding to your client base. NAPSA now offers its "All About Sweeping" brochure which explains to customers and clients the importance of this maintenance process.
This professionally designed flyer addresses the following sweeping topics:
Asset Management
Environmental Factors
Risk Management
Aesthetics
This flyer is a "must have" to include in your billing and quote packets and is available now for purchase. What a great tool for customer retention!
Cost to NAPSA Members is $40 per 100; cost to Non-members of NAPSA is $50 per 100.
Contact NAPSA Headquarters to order at (888) 757-0130, info@powersweeping.org or visit our website at www.powersweeping.org for the online order form.
The North American Power Sweeping Association (NAPSA) is a nonprofit association made up of more than 300 contract sweepers, service providers and sweeping equipment dealers, manufacturers and suppliers. NAPSA is dedicated to providing beneficial support to the membership and enhancing services to the sweeping industry.  For more information on NAPSA membership, please visit www.powersweeping.org or call (888) 757-0130.