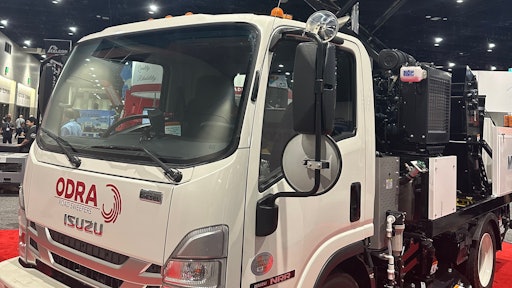 Brandon Noel
The North American Power Sweeping Association (NAPSA) developed the first ever power sweeping standard in 2018. As per the American National Standards Institute (ANSI) guidelines, the standard is to be reviewed every five years. NAPSA is currently completing this process and has made changes which define better the sweeping processes.
The purpose of a standard is to set the basis for professional operations which will keep the customer, sweeper and the public safer. Better education enhances safe operations for everyone involved. The process of writing the standard, or in this case revising it, requires NAPSA to review the document then submit it for public review to a canvassing body. After comments are received, they then complete the document and submit it to ANSI for their store.
The reviewing body for the standard is comprised of three areas. These include sweeping contractors, property managers or customers and people of general interest. Contractors are just what you think, companies who perform sweeping and property managers/customers are obvious as well but what are general interest? NAPSA solicited input from other associations and people related to power sweeping but outside of being a contractor or property managers /property owners. These included other trade associations with similar lines of business. The group was made up of representatives from large and small organizations and contactors. There were 12 canvassees overall with four representatives from the three areas. Each of them had a vote on the information in the standard and the opportunity to respond with comments. Every comment was thoroughly reviewed by the standard writing body. Each canvassee with comments receives a response to any comment submitted.
The whole process is governed by ANSI Essentials requirements for standards developers. As an ANSI standard developer, NAPSA documents and retains the documentation for creating a fair and balanced standard for our industry. If you have more questions, please feel free to contact NAPSA at [email protected].