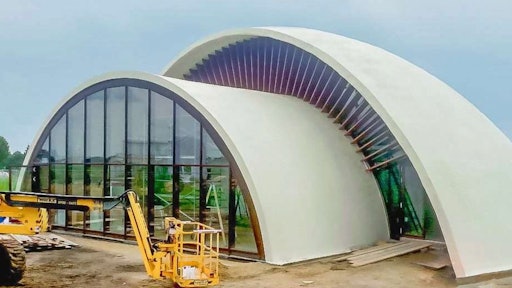 Vero Building Systems
According to 2020 data from the National Association of Home Builders, 90% of new homes were wood-frames 2019, 10% were concrete-framed homes, and less than half a percent were steel-framed. The Association also states that due to the cost of lumber in recent years, the average price of a new single-family home has increased by more than $14,000.
There's a reason for timber's popularity – it's easy to work with and normally available. However, lumber-based homes and buildings can also be easily damaged by disaster. This Digging Deeper episode features an interview with Annette Rubin, co-founder of Vero Building Systems, the manufacturer of an innovative system in the construction of "disaster-proof" buildings.
Vero Building Systems model includes prefabricated panels that contain a polystyrene core with double galvanized steel wire mesh on both sides which are then encapsulated by a material like concrete, stucco, or plaster creating a monolithic structure.
Digging Deeper is a podcast series highlighting various aspects of the construction industry, including the equipment, people, companies and associations making it all happen. Click here to access more episodes.