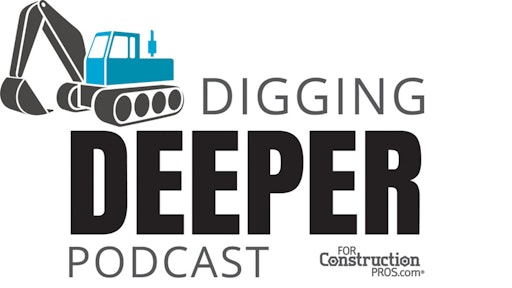 Listen to this Digging Deeper podcast to learn about Hyundai 960 HD wheel loaders, their features, benefits, specialized configurations and potential applications.
The Hyundai 960 HD and 960 HD XT (Extreme) are heavy-duty wheel loaders that offer maximized performance, efficiency and productivity. These machines have been proven to provide as much as 5% higher productivity and 10% lower fuel consumption than previous models. Each boasts 222 hp at 2,200 rpm, and have operating weights of 42,825 lbs. (960 HD) and 43,211 lbs. (960 HD XT). The 960 HD XT has an extended boom arm. 
For Construction Pros' Becky Schultz got a chance to sit down with Hyundai senior product specialist Chad Parker recently for the Digging Deeper Podcast. Parker discussed the comprehensive range of specialized configurations and guards available for the loaders, and productivity and life-cycle cost benefits.
The 960 HD protection package offers 12 points of guarding, including: 
Rear windshield guard
Rear grill and cooling system guard
Rear camera guard
Rear radiator guard
Hydraulic cooler in the axle and axle oil coolers
Bolted-on taillight guards
Axle seal guards
Front and rear chassis belly guards
Other features and guards for every component of the machine to protect against factors such as debris