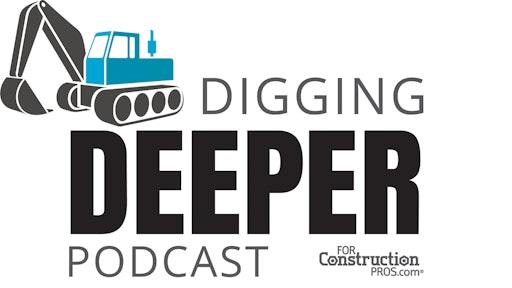 Listen to this Digging Deeper podcast with Martina McIsaac of Hilti North America to hear about what attracted her to Hilti, where the company currently is and where Hilti plans to be in the future.
Martina McIsaac is the new region head and CEO of Hilti North America. As a women in a predominately male dominated industry, McIsaac hopes to spread the message that there is diversity and opportunity in the construction industry; and that's one of the things that attracted her to join Hilti.
She was also drawn by Hilti's willingness to invest ahead with trends. McIsaac believes we'll see a leap in the construction industry rather than incremental steps forward, and she plans for Hilti to be at the forefront. Some of the areas Hilti will focus on as it moves ahead include:
Digitization
Sustainability
Worker safety
The Hilti Foundation
In terms of sustainability, McIsaac points out that Hilti has always had a commitment to sustainability, but it's time for the company to be bolder in what it does, she says. According to McIsaac, Hilti has zero landfill commitment when it comes to tools and batteries. The company recycles one million pounds of tools a year and over 50,000 lb. of batteries in 2019.

As for the future, McIsaac says that Hilti will be more than just products. The company plans to become more of a partner to help make customers successful.