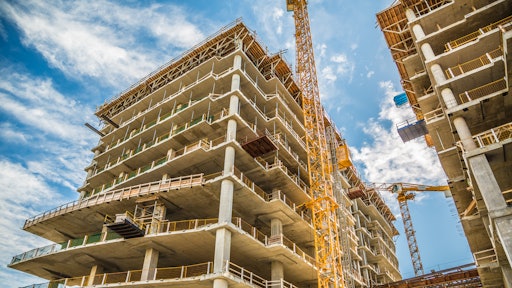 Tony Webster, Wikimedia Commons
The American Institute of Architects (AIA) reported that architecture firm billings rose for the sixth consecutive month in March, although the pace of growth slowed modestly from February.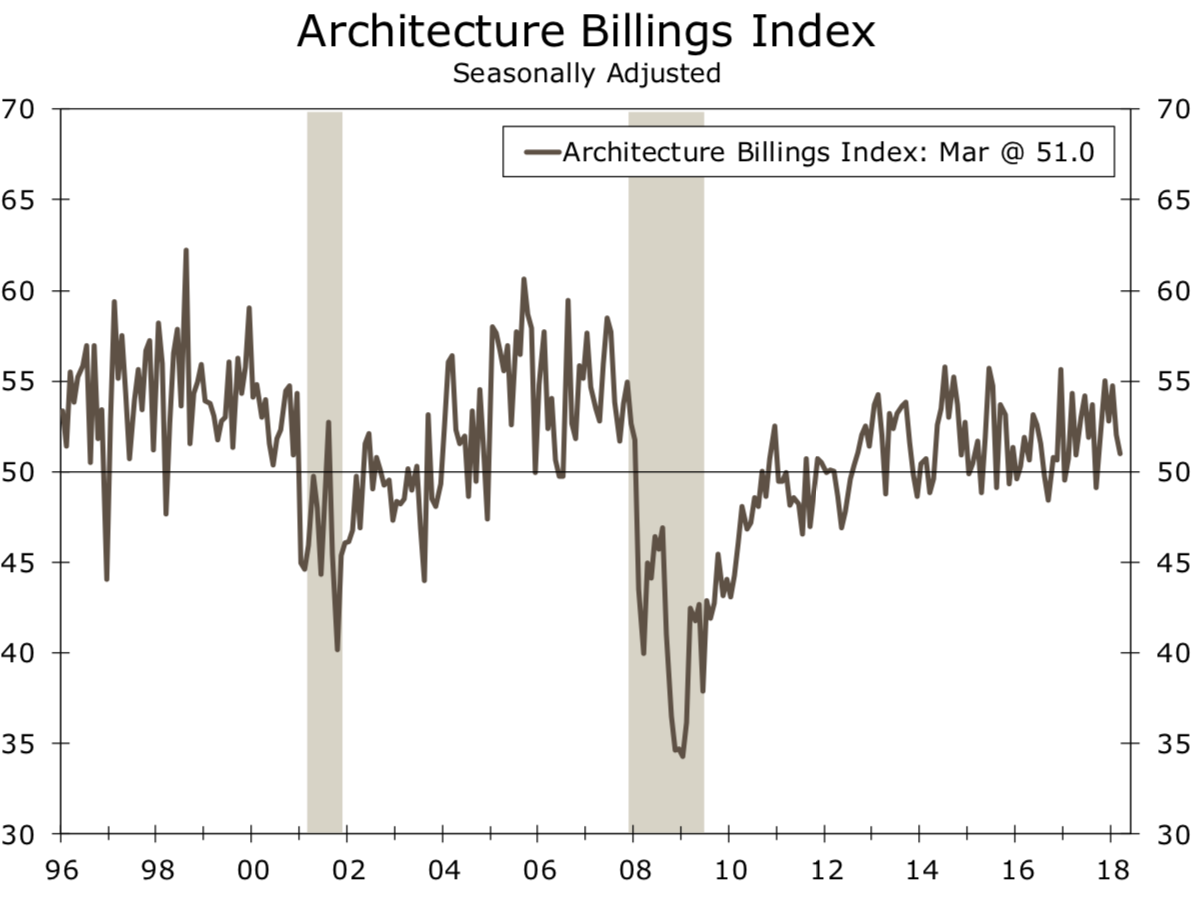 The Architecture Billings Index (ABI) dropped from 52.0 in February to 51.0 in March. The index has remained above 50 for six consecutive months, which is consistent with growth in architecture billings.Wells Fargo Securities

Overall, the AIA's Architecture Billings Index (ABI) score for March was 51.0 (any score over 50 indicates billings growth), which still reflects a healthy business environment. The ABI was at 52.0 in February. The project inquiries index came in at 58.1 while the design contracts index remained positive at 51.5

"New project activity coming into architecture firms continues to grow at a solid pace. As a result, project backlogs — in excess of six months at present — are at their highest post-recession level," said AIA Chief Economist Kermit Baker, Hon. AIA, PhD. "Business remains strong in the South and West, and firms with a residential specialization continue to set the pace."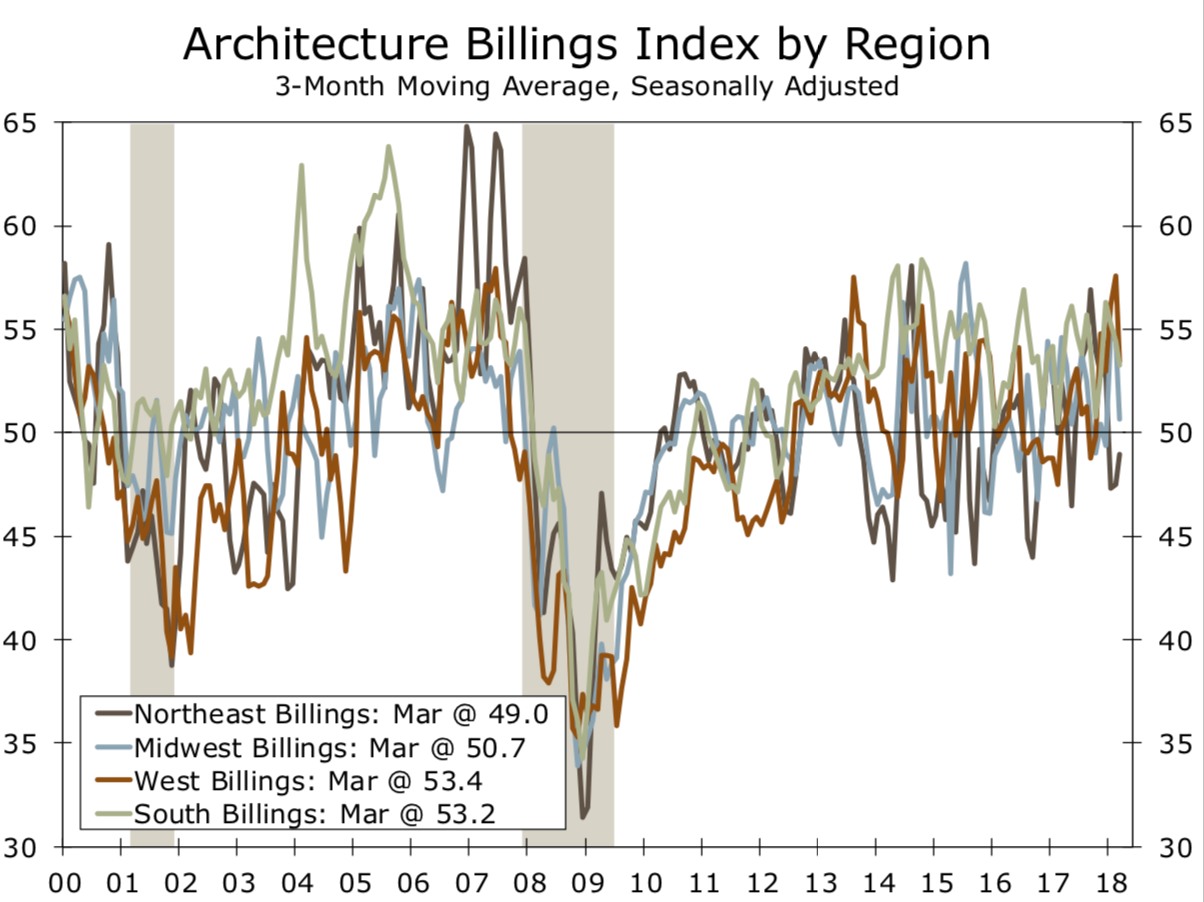 Even a slight dip in the Northeast regional ABI leaves that series at a pace consistent with continued growth. The recent pull back likely reflects some slowing in apartment projects, where development appears set to wind down.Wells Fargo Securities

While business conditions softened somewhat at firms located in the Northeast region, billings remained strong at firms located in the South and West regions. For regional averages, the West and South remained strong at 53.4 and 53.2 respectively. The West did see a 4 point drop from its 57.6 February reading while the South saw a less dramatic drop from its 54.4 February reading.
The Midwest stayed in positive territory at 50.7 after coming in at 54.5 in February, while the Northeast remained below positive territory at 49.0. However, this was a rise from the 47.5 the Northeast registered in February.

Multifamily residential and commercial/industrial led the sector index breakdown at 53.4 and 53.1 respectively. Multifamily residential led the index in February, too, with a 56.6 reading. The commercial/industrial sector increased from its 51.0 reading in February.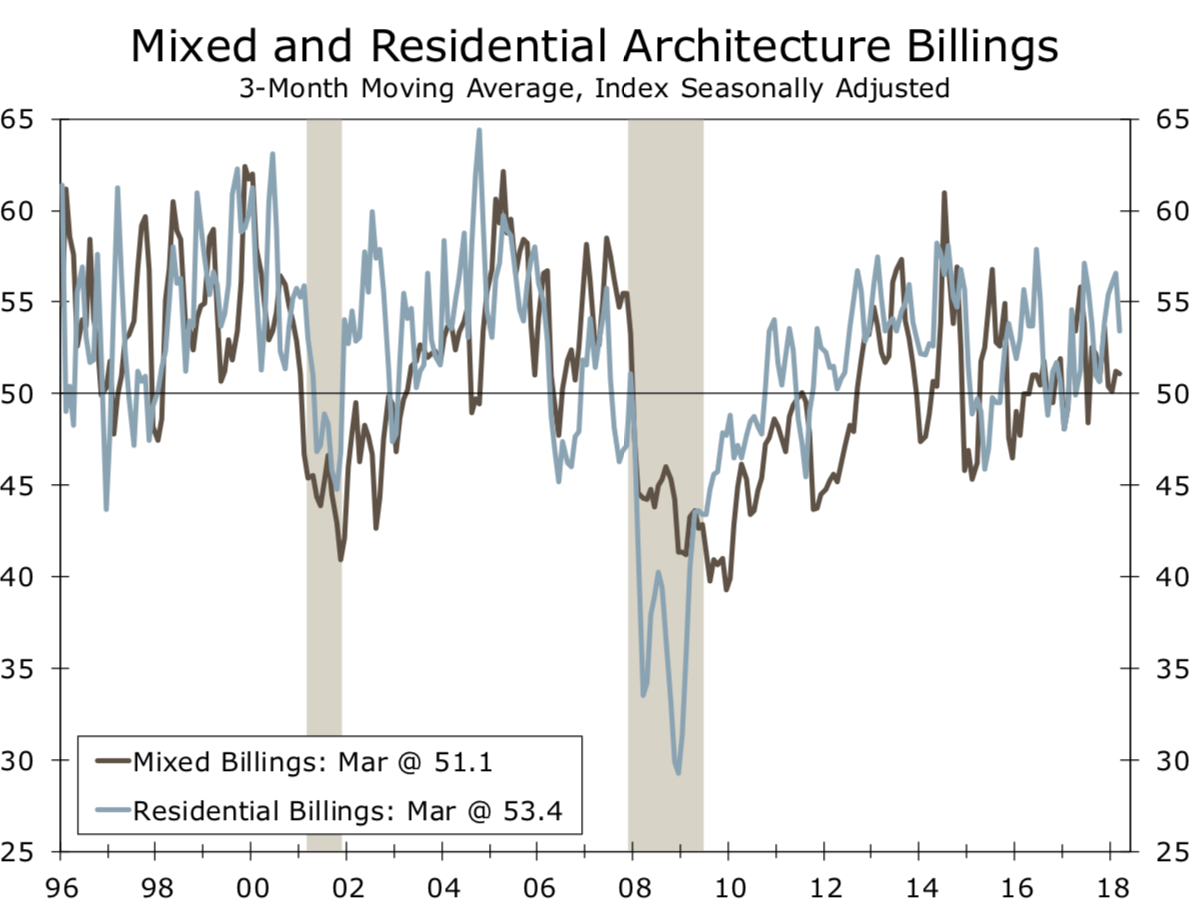 Momentum looks to have softened somewhat for construction activity, but remains solid.Wells Fargo Securities

Mixed practices came in at 51.1, and increase back to positive territory after a 49.7 reading in February, while institutional fell below positive territory from 53.8 in February to 49.7 in March.

The regional and sector categories above are calculated as a three-month moving average, whereas the national index, design contracts, and inquiries are monthly numbers.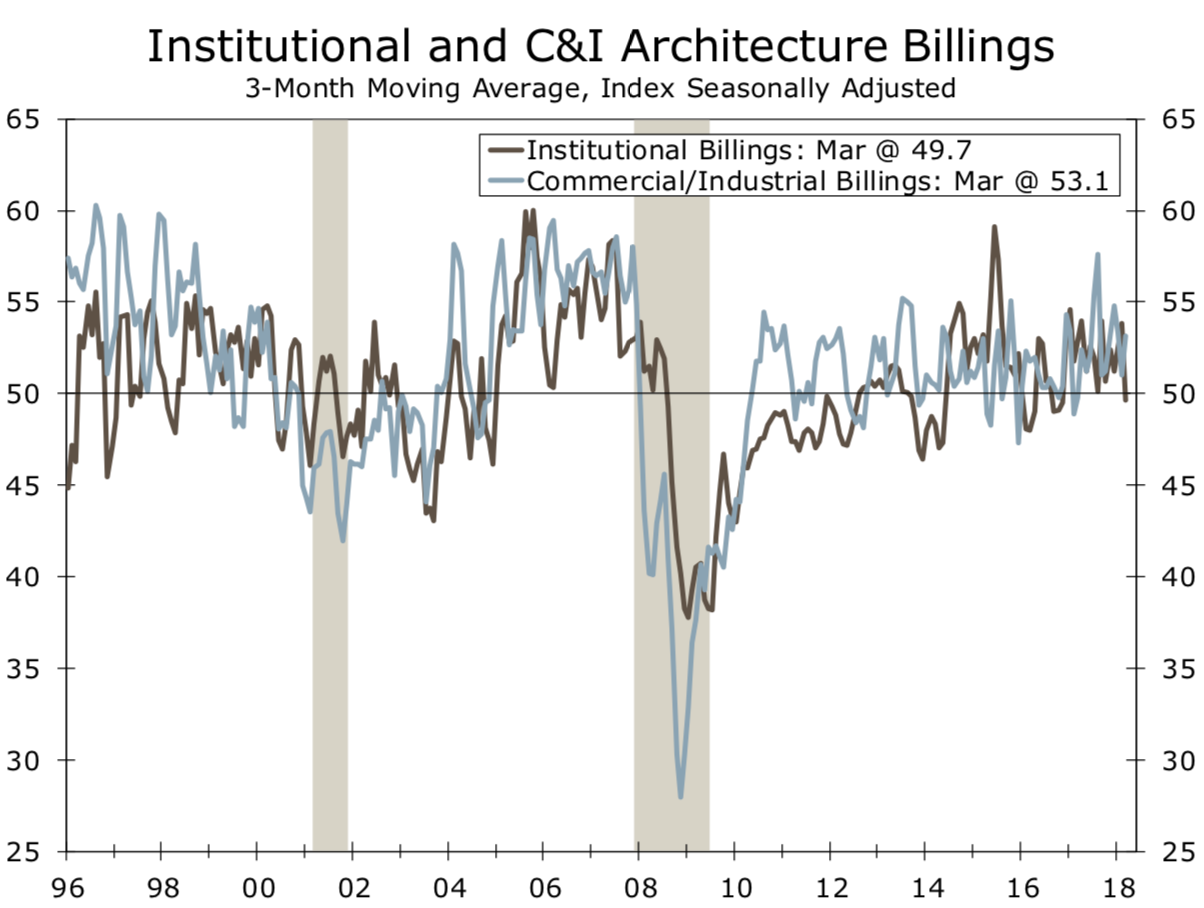 The institutional ABI, which primarily includes education and healthcare, declined to 49.7. More restrained public construction spending may be at play.Wells Fargo Securities