FMI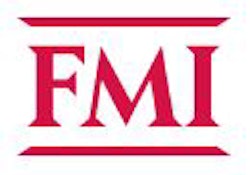 Construction spending growth is slowing, and there's a lot of turbulence going on in the general economy. 
In 2016, only 8% of contractors listed economic slowdown as a risk; today that statistic has jumped up to 58%.
FMI thinks the engineering and construction (E&C) industry is at or near the top of the cycle. Knowing this, it's time for E&C firms to start thinking about how to operate their businesses profitably when (not if) the recession hits.
Not intended to be a foreboding prediction of the next recession, this edition of FMI Quarterly is intended to challenge contractors to take a shrewd, introspective account of the efficacy of their current business practices. Ask yourself:
Are your current results symptomatic of operational excellence or just a good market?

As your business has grown, have you added the right infrastructure and people required to run a larger operation?

Have your margins grown as a result of operational innovation, or are they simply rising with the flood tide?
The first FMI Quarterly" issue for 2019 dives into how contractors can recession-proof their businesses. In this Quarterly edition (co-sponsored by Zurich), authors highlight key insights on how firms can plan and prepare for an inevitable economic downturn. Some insights include:
During this broad expansionary cycle for U.S. engineering and construction (E&C) markets, operating profit margins of nonresidential construction firms analyzed by FMI grew at 17.3% CAGR (24.7% for general contractors, 5.9% for specialty trade contractors and 15.3% for heavy/civil contractors) between 2013 and 2017.

In aggregate, operating profit margins have nearly doubled over the last four years.

Looking ahead to 2019, FMI forecasts a 3% increase in spending levels over 2018.

Nearly 50% of a board's time is spent on financial results and matters of a historical nature, while just 25% is spent on organizational strategy. In reality, and to be most effective, boards should be spending at least 80% of their time on strategic topics.