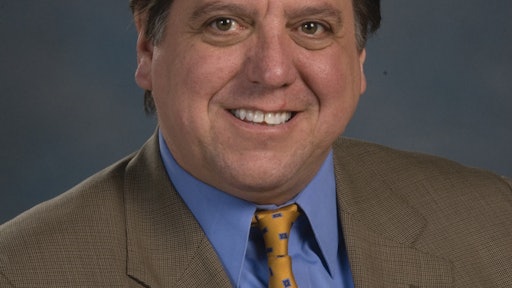 A customer wants to rent an equipment trailer? No big deal, right? Well, that depends on any number of variables, not the least of which is how much experience potential renters have towing and backing up a trailer, what they plan to haul, and where they plan to haul it.  
"As a rental store, you are the expert charged with protecting renters from themselves," says Tim Masud, owner of Golden Gait Trailers in Concord, NC. "Hence, renting a trailer is not a quick rental. Customers may show up to rent a 20-foot trailer with an SUV or have no idea what size trailer they will require for their hauling needs. In addition to helping them match the trailer to the vehicle, you may have to supply a weight distribution hitch and an electric brake controller, among other items."
He adds, "Before the trailer goes out of the yard, you have to make sure it is properly hitched, that the lights are working, and tires are in good shape and have the correct air pressure."
Masud, who has been renting trailers for seven years, notes some customers might not understand how much weight a trailer can haul or how that weight needs to be distributed. "If the trailer has a 4,000-pound capacity, make sure the customer understands that the weight should be spread evenly on the trailer."
Cart before the horse
For rental businesses, minimizing challenges and avoiding trailer headaches begin long before the customer drives out of the yard. It starts with the trailer itself. "When purchasing a trailer, whether it's for your own application around the rental yard, or part of a larger fleet purchase, look for the National Association of Trailer Manufacturers (NATM) compliance decal," says Clint Lancaster, NATM Technical Director.
Trailers displaying these decals, he notes, have been verified by NATM to meet federal requirements and Federal Motor Vehicle Safety Standards. Tires and wheel, brake components, lighting, reflectors and conspicuity, under ride protection and means to secure cargo are among items covered by the verification.
The decal also ensures the trailer meets all industry-accepted manufacturing standards and practices covering warning labels, electrical components couplers, and safety chains.
"If a trailer doesn't have the decal, buyers need to determine for themselves that it meets the above requirements," Lancaster emphasizes. "For example, the trailer's wheels and tires require the correct load rating for the trailer size. The coupler has to be rated for the trailer capacity and the trailer has to be equipped with two independent safety chains, again matched to the trailer's capacity."
Other items to verify, he adds, include brakes on all axles if the trailer is rated more than 3,000 pounds GVWR (gross vehicle weight rating).
Maintenance regimen
Even the best-built, quality-constructed trailers need to be maintained on a regular basis. Lancaster highlights maintenance practices in an article he wrote titled, Don't Take Your Trailer For Granted: Developing a Trailer Maintenance System.
In the article, he describes a two-level system. The initial level involves a 'walk-around' immediately after the customer has returned the trailer to identify any damage. He writes, "Conducting this immediate maintenance inspection and identifying problems when the unit is returned provides the opportunity to service and repair the trailer before returning it to the field."
The next level, he notes, is scheduled maintenance that may vary depending on the level of use. Ultimately, it would involve inspecting tire tread, lights, and the undercarriage as well as repacking bearings; checking brakes, hydraulics, hoses, and wiring; and periodically inspecting all welds and steel supports for stress and cracking.
He also advises rental stores to sand blast and paint frames to prevent rust and keep the fleet looking good and, last but not least, to keep good maintenance records.
Stan Crumbaugh, owner of Independence Rent-All, in Independence, MO, has been renting trailers for 35 years and operates three rental stores. "Any discussion about renting trailers has to focus on safety and liability," he emphasizes, "which, in turn, means talking about maintenance practices. If a trailer is maintained properly and in compliance when it leaves the store, what happens once it's in the hands of the customer is the customer's responsibility."
Independence Rent-All carries 40 trailers in its inventory, comprised primarily of 5- by 12-foot utility trailers and heavier trailers to haul equipment such as skid-steer loaders. "Our yard person does a 'walk-around' with the customer before the trailer leaves the store and when it is returned. We go through all our trailers top to bottom twice a year and periodically check the lights, wiring, and coupler."
During winters, the store strips down the trailers, sandblasts and repaints them, and replaces wood floors as needed. Crumbaugh says the store files maintenance records on all its rental equipment and vehicles, including trailers, a requisite for tracking costs, any ongoing issues, and liability claims.
He notes the store carries a $1 million liability insurance policy with a $2 million umbrella.  
Ready for the road
When renting trailers, Golden Gait's Masud identifies three significant challenges to overcome. At the top of his list are first-time renters who, in addition to not understanding hitches and weights, just don't have any experience towing a trailer. That's an issue only time behind the wheel, a few bent fenders, and some broken lights can remedy.  
"Then, customers may not always convey what they plan to haul or where they plan to take the trailer," he adds. "We no longer rent to customers with out-of-state drivers licenses. More than once, our trailers have been left abandoned halfway across the country.
 "Customers also need to understand that they are responsible for any damage to the trailers, including tires," he continues. "Our yard person walks around the trailer with the customer, making sure the trailer and tires, including the spare tire, are in good condition."
Masud's store requires rental customers to provide a driver's license, proof of insurance, and a credit card. In addition to spelling out the customer's responsibility, the rental contract also details what the store is not responsible for, including the trailer's contents.
Nick DeSando is sales manager for Jim's Trailer World in Lyons, NY. "Occasionally, a trailer might have a light issue that's caused by the renter's vehicle," he relates. "In that case, we offer to fix the problem for the customer, or we won't rent the trailer." Lights, he adds, are not generally a big issue if the trailer is maintained properly and inspected. Even if a bulb burns out on the road and the customer gets a citation, the result isn't a fine, but a "fix it ticket."
In the trailer rental business for seven years, Jim's Trailer World offers trailers that range from small car dollies to 18-foot long equipment haulers. "Our most popular rentals are the dollies," says DeSando. "We don't charge for tire damage unless it's directly attributable to how the customer used or rather misused the trailer. For example, we have found tires with flat spots caused by customers who 'smoked' the tires with the electric brakes. If the rental is for more than 500 miles, we also charge a mileage fee to compensate for drive train wear and tear."
Know what the customer doesn't know
One of the first questions Crumbaugh asks customers is how they plan to use a trailer. "If a customer comes into our store and wants to rent a popular 5- by 12-foot utility trailer, I try to find out what they plan to haul. I emphasize, too, that these trailers are not built to haul firewood, sand, gravel, and other heavy material and should not be loaded above the fender walls."
As this store owner relates, customers don't always understand the relationship between a trailer's capacity and what they plan to haul. He gives this example: "Several years ago, a customer rented a utility trailer to haul away roofing shingles. I explained that he shouldn't load the shingles above the fender walls. The next day, he called me and said that the trailer had a defective tire that had gone flat. I drove to the site and found the trailer loaded high with shingles that probably weighed a total of 8,000 pounds, well over its 3,000-pound capacity. All four tires were flat."
He continues, "I remember it well because I had to unload the trailer, fix the tires, and then dispose of the shingles myself."
The moral of the story, again, is that customers don't know what they don't know and that rental stores have to impress upon them what a trailer's capacity really is. Even then, once the trailer leaves the yard, the rental businesss has no control over how the trailer will be towed or used.
Braking and more
Regulations governing the use of trailers can be confusing. Trailers rented for consumer application fall under state laws, and these regulations vary from state to state. Commercial application falls under federal statutes. The regulations apply to everything from lights, vehicle mirrors, and decals to maximum heights, widths, and trailer capacities, including when individual axle brakes are required.  
Most rental stores will rent trailers that require supplemental braking, either in the form of surge or electric brakes. As NATM's Lancaster notes, states do not agree on a GVWR for supplemental brakes. More than 30, however, set the limit at 3,000 pounds, but others are all over the board. The issue is further complicated by how the trailer is used (i.e., for consumer or commercial application).
"To be in compliance, rental stores need to be knowledgeable about federal regulations as well as their state's laws governing the use of trailers," he adds. "To remove some of the gray area between commercial and consumer application, it is advisable that all trailers over 3,000-pound GVWR be equipped with brakes on all axles."  
He also advocates surge over electric brakes, mentioning that not all rental businesses can accommodate installing a controller for the latter. Furthermore, since surge brakes operate independently from the tow vehicle, any vehicle hitched to a trailer equipped with surge brakes has axle braking.  
Even though trailers are popular rentals for businesses, they are not your everyday rental product. Customers often need coaching on hitching and towing procedures, as well as a primer on the trailer's capacity and what it can and cannot carry. Like any other item in your store, once it leaves the yard, only the customer knows how it will be used. Protecting your inventory and reducing your liability depends on renting a quality product, being vigilant with maintenance, and understanding both state and federal regulations that govern the use of trailers.