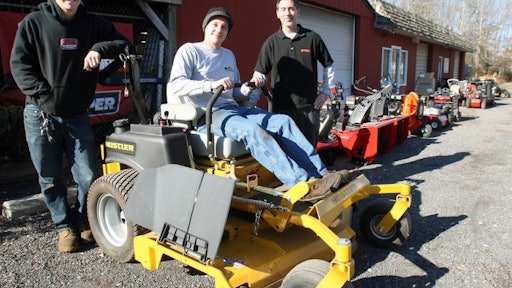 From housing market issues to green initiatives, several challenges and changes have presented themselves to landscape contractors and equipment manufacturers in recent years. What hasn't changed is that contractors need equipment – but is it better to rent or buy?

Three equipment manufacturers – BOMAG, General Equipment and Jenny Products – offered their viewpoints on the equipment industry with Lawn & Landscape and discussed key considerations in the rent or buy decision.

State of the Industry
"Many contractors say they're better off renting, and our business through rental keeps growing," said Bert DeJong, vice president of sales for light equipment and rental for BOMAG Americas, a compaction equipment manufacturer. "That's partly economics, but also rental's slice of the pie is growing. Contractors created higher demand for rental equipment, and rental companies are growing supply to meet demand."

"The recession put greater emphasis on managing cash flow dynamics," added Dennis Von Ruden, president of General Equipment Co., a family-owned manufacturer of earth augers and surface preparation equipment. "Five years ago, contractors considered utilization rates the determining factor when deciding to purchase or rent. Now more importance is placed on balancing cash flow and maintaining cash reserves."
For more about factors contributing to landscaping contractors' decision to rent vs. buy...