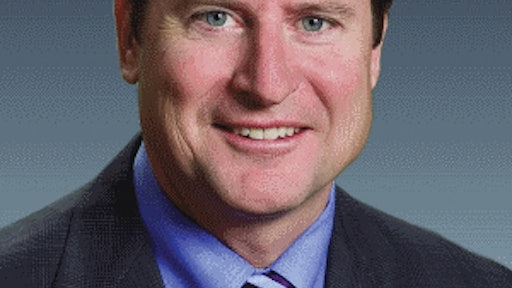 Ask a group of competing business leaders for their opinion on any given subject, and you're bound to get a variety of answers, but not when it comes to current state of the North American aerial industry. The consensus among major aerial manufacturers can be summed up with one word: healthy.
"The aerial industry today is continuing to show signs of health," says Matt Fearon, president of Terex Aerial Work Platforms (AWP). "I would describe it as predictable and positive. What we saw in 2013 was the North American market continue to lead the recovery, with businesses beginning to transition into fleet growth."
The transition from replacement to real growth is significant, as it suggests there is runway for a robust market. "We're starting to see that people are switching to growth. Fleet sizes are growing in North America," Fearon says. "The national rental companies have been growing faster than the independents, but the independents are definitely still in the game. They're healthy, and they're an important customer base to us and the industry."
Don Ahern, president and CEO of Ahern Rentals, which recently acquired aerial manufacturer Snorkel, the industry is beginning to see a shift from replacement being the main driver to early signs of some real growth. "Credit availability is improving and this is helping companies to start investing in new equipment," he says. "Most rental houses went through a period of rapid re-fleeting last year, following the financial crisis, to meet the improving demand.  We have seen that activity stabilize and are now finding that our rental customers are looking to invest for the future, whether that is growing their fleet size or expanding their product offering."
Skyjack President Brad Boehler agrees. "The aerial industry is very healthy. It's a good place to be, certainly better than it was five years ago." 
While North America is in a very good position, the rest of the globe still has some catching up to do. "We're excited about where the industry is right now," says Frank Nerenhausen, president of JLG Industries Inc. "We're still in a recovery stage, but a lot of the growth now is coming from North America."
With growth predicted beyond 2014, there's much to be excited about. "Overall, I think the mood is positive and we're hearing that from the grass roots," Nerenhausen says. "I really don't hear any negativity coming from any customers about what they believe the future holds for the business."
There's no discounting that growth in aerials is partially due to the typical peaks and valleys of equipment acquisition patterns, but Boehler also credits the fundamental shift from owning to renting as a factor in the expansion. "Rental companies bought big five years ago, so they're ready to buy big now because that machinery is ready to leave their fleet. That drives a bit of it, but the American Rental Association talks about the fact that there seems to be a shift in end-user desire to rent more as opposed to own more. The U.S. economy is picking up, and a lot of the drivers - nonresidential construction and residential construction - are predicted to rise more rapidly. I think there are a lot of good indications that we're in a better place.
"The European market has been slow to come back, but we're seeing that start to rebound and we're seeing more optimism and growth there now. Particularly for Skyjack, the UK has woken up and taken off and the European marketplace seems to be following close behind that. We entered the Brazilian market and that's been growing and doing well. There's just an overall health to the marketplace today."
Global markets poised for growth
Fearon says it's encouraging to see other global markets starting to pick up as it's good for the industry overall, particularly for North American manufacturers. Still, while North America might have made the leap from replacement to real growth, Europe is still focused on refleeting. "I think the recession hit Europe longer than it did North America, and that can be a pretty significant part of our business," he says. "We're seeing the large rental companies sitting on fleets that are older, but they're starting to be more confident that it will be okay over the next couple of years. So, we're starting to see things improve around the world."
Besides Europe, Fearon says there are other markets that are still small as a percentage of Terex AWP's overall sales - places likes Brazil, the middle east and China - but the company looks forward to continued global acceptance of aerial work platforms. "It really gives us a lot of runway. If you look at where nonresidential construction is occurring around the world, the largest growth is actually outside of North America and Europe, but the adoption of aerial work platforms is still relatively low. And looking really long term, as labor rates start to go up, those markets will start to focus on safety in construction, which is really good for the aerial industry."
He adds, "That's what we all do: we make working at heights safer. So, as emerging markets start to build their infrastructures, and begin to adopt what other countries are doing and what they know about aerials - the productivity and the safety that they offer - we see it as very positive."
Mature markets, like Europe, have been considerably off peak for some time, but when they come back, they're going to be a solid area of opportunity and growth for an extended period of time. "The general feeling is those markets have bottomed and are starting to recover now," Nerenhausen says. "We're seeing larger customers place big orders earlier in the year, which indicates a sense of confidence in their markets, but it's still very regional, mostly in Northern Europe and in the UK. Southern Europe is still struggling.
"Emerging markets are always going to be potential hot spots. We're very positive about what's happening in China, even though it's still in the very nascent stages. We feel we're very well positioned there to capture some of that growth. Increased stability in South America will continue to mature that market as well." 
Nerenhausen says South America is well into the adoption curve and seeing the benefits that aerial equipment can bring. "They see the benefits of productivity and safety that the machines provide. In emerging markets that are further behind Brazil on the adoption curve, we've worked to educate the market about those very same benefits. The China and India markets need to better understand the safety and productivity benefits before they will develop any kind of critical mass." 
Boehler agrees. "If you look in China and India, there's huge potential, but it doesn't look like it's ready to tip into any kind of significant growth yet," he says. "Australia seems to be coming back this year and I think there's lots of growth potential in Asia, but it depends on where you look and what your time frame is. Japan and Korea have been good, established markets and I think there's some small growth there." 
What's driving growth?
Industry leaders all agree that predictions for growth in nonresidential construction are part of what's driving the expansion of the aerial market. "This is quite different from the last up cycle," Fearon says. "We're much more tightly tied to nonresidential construction, but if you look at housing, I think there's a shift happening there, with more condos and multi-story, multi-family dwellings going up, requiring the use of aerial equipment. It depends on where you live, but especially in densely populated areas, the American dream is no longer so much 'I want to own a house on a half acre and mow my lawn' as it used to be. There's also the growing industrial sector, which is really important to our industry."
Nerenhausen says there's general optimism around the construction market, but the fact that growth is going to be forthcoming in nonresidential construction is particularly good news. "It's been slow coming, and there are any number of theories about why it's been as slow as it has, but I tell you what, I'll take a slow ramp and growth for 10 years over a logarithmic ripsaw for two or three years. I think we're really well positioned to see some sustained growth in the industry."
The growing oil and gas market is another boon to the aerial industry, with lifts being used in a number of applications. "When you get into the refineries, it's a lot of upgrading and maintenance that they have to do," Fearon says. "There's a lot of infrastructure work. You're going to get into the tall machines at the refineries. But if they're putting in new extraction, I think that's where you're going to see 60-footers and telehandlers."
Boehler points out the US is reportedly aiming to be energy self-sufficient by 2020, due to the abundance of natural gas. "A lot of that is driving some different kinds of business, and it has the potential to continue to do so for the near future."
Equipment pricing and buying habits
Equipment prices have gone up over the past two to three years as manufacturers played catch up after the recession essentially spurred a price freeze. Today, manufacturers continue to struggle to bring prices in line with increased costs, to say nothing of what meeting Tier 4 emissions regulations have required. "I'd say that if you look at the actual annual price increases, they're actually decreasing now, but Tier 4 is hitting," Fearon says. "Tier 4 is always on top of the basic price increase. So, what that means for rental companies is the initial acquisition cost is climbing and will continue to climb over the next few years as Tier 4 gets deployed." 
He adds, "Manufacturers have already taken on the cost of Tier 4 and are passing it on to customers. Because rental companies have mixed fleets, it's going to take a while for rental rates to actually catch up." 
On the positive side, JLG is seeing its larger customers adopting the practice of spacing orders in accordance with demand, rather than placing one large order at the beginning of the year and changing it as conditions shift. "I think that's a sense of confidence in their suppliers and how we can deliver on time," Nerenhausen says. "More and more, orders are being placed when the machines are needed. Historically, you'd see a very large order come in to secure line slots throughout the year. Customers are now more confident that the supply exists and they can order the machines they need when they need them. That's really a healthy approach to doing business."
Looking into the crystal ball
Manufacturers are projecting solid growth for business in 2014, consistent with what their customers are reporting. For his part, Ahern can appreciate this from both the manufacturing and rental side. "Snorkel has always focused on manufacturing simple, robust and reliable machines which deliver low total ownership costs for customers, and this will very much be our ethos moving forward," Ahern says. "As the owner of Ahern Rentals, I understand the value of simplicity in terms of the operation, service and repair of rental equipment, and this will be a major focus for Snorkel as we develop new products and return the business to growth.?"
In the big picture, market indicators are promising good news for the foreseeable future. "I think if we see nonresidential come into play like everybody expects, we'll see more growth capital come into the marketplace, which should propel 2015 into another solid year," Nerenhausen says. "That's a very fundamental way we see things shaping up, and that's through a North American lens, but we're also excited about other areas of the world coming on, either through the adoption phase or mature markets returning to some level of prosperity. All those are going to blend together to fuel growth for the next several years.
"There's a lot of general optimism. We're at the mid-point in the recovery, so customers are getting financially healthy, and not just the big accounts, but also the IRCs. When you see that combination of being healthy and seeing runway, it creates a very positive attitude," Nerenhausen says.
North America seems to want to grow for the next two to three years, Boehler adds. "Europe is starting that pattern. I think they should be in a growth mode for the next two to three years, while South America, mostly driven by Brazil, should also grow during that time, and there's lots of potential in Asia. As a whole, I see continued health for the industry over the next two to three years."
According to Fearon, these are the good years. "I think they're going to remain good for at least a couple more years. I think we're just getting going on nonresidential construction recovery and that's going to drive nice steady demand. I think the industry is more mature than it was in the last cycle, so manufacturers and rental companies are going to be more cautious. I've noticed all of us are making sure nothing sounds too good to be true, that it's measured growth."