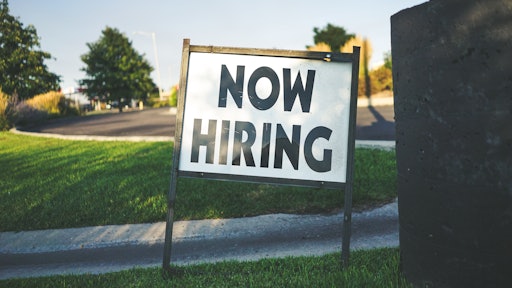 Photo by Free To Use Sounds on Unsplash
The rental industry will continue to grow. This is nothing we didn't expect, but when you include the impact of the COVID-19 pandemic, the rental growth rate will be greater than expected. This means every rental outlet will need personnel at all levels that can handle the additional stress brought on by increased demand for products and services.  
Demand will increase as a result of the financial turmoil caused by the shutdowns and supply chain disruption. Not only is there pent up demand for rental units, but also a need from contractors to cut costs, cut overhead, and cut their break-even point.  
In other words, contractors that do not have cash on hand to cover operating costs and overhead until cash is generated from new work could find themselves on the verge of bankruptcy.
The situation many contractors find themselves in will be not buying new or used equipment that comes with a monthly note payment. They will also avoid repair bills on owned units and will sub out work they are not comfortable doing because the game now is CASH IS KING with fixed obligations, otherwise known as, the enemy.
Thus, the pandemic is providing the rental industry an opportunity to gain market share, and at the same time, increase profitability and shareholder value. It's also providing an opportunity to make your rental company more efficient, easier to do business with, and bring a value-added component recognized by customers.
The growth part of this scenario is already in the works since rental is much cheaper than ownership if your time utilization is less than 65% of potential work time. But even if you can meet the utilization requirement, the "cost" flexibility of rental — along with the absence of a note or long-term lease — may offset any benefit from ownership during this financial crisis.  
The efficiency and value-added part of this story results from the number of people looking for work that are IT and digital comfortable, able to embrace and enhance your operating systems, and make better use of your systems that result in less people time per rental transaction, delivery, and pick up. You could even improve customer portals or create an app that customers can use via their mobile phones.
To determine if you can adopt this type of program, I suggest you review each system and procedure to ascertain what is available on your end. You can discuss this review with your vendor to find out what other customers are doing, the reports they are receiving, and how they use them to manage the business. Your vendor can compare the reports you have available against what you are receiving and help you train staff to make the transition to a more sophisticated use of data.  
After compiling an internal report of what is available and how you can improve internal procedures, it is time to determine if you have the internal horsepower to make the transition. Next, prepare a list of all employees by work category. Pay attention to those on furlough and unemployment, and see if all "absent" employees are properly filling their rolls, in the right job category, and can adapt to increases in technology usage. Determine who must stay, can stay if they can adopt, and those who should go if you can find a qualified replacement.
Personally, I find that recent college grads in their early to mid-20s are extremely adaptable to most systems, as well as have the ability and need to transform most work into spreadsheets that can be used to provide management with daily, weekly, or monthly data. I can say from experience that this process works and saves a lot of people a lot of time.  
What happens is employees or managers start asking these digital folks for data to help run the business, and an hour later, they have it. In my experience, I start them out with some simple tasks, and if they do well, I start adding on other daily, weekly, and monthly work and reports. All I know is I keep adding on, and they keep producing during a normal workday. And if you need to use Zoom calls or any other format for virtual meetings, they will have that ready for you in 30 minutes.
In my travels working in the ARA and AED arenas, I have found that systems and e-commerce are far from where they need to be and where customers expect them to be. But, in many cases, even if there is a desire to make these changes, the employees are not capable of making it happen. So, even if you don't think you need anyone now, I would still take a shot with the digital employee noted above. Within 12 months, you will be glad you did.
To get these new employees trained, since they may not be familiar with the rental business, you should:
Contact ARA to see what online training is available to introduce someone to the rental industry.
Give them a copy of ARA's rental metrics manual.  
Provide a copy of Dan Kaplan's book Service Success and make them read it. It should take two days and will provide info about systems, procedures, reports, and accounting relative to managing a rental business.
Forward all those daily emails to them that relate to industry news, system upgrades, new technology, and products to improve efficiency.  
Send them copies of your marketing materials, website equipment descriptions, etc.
Your system manual showing and explaining what the system can do.
Access and follow up with management to answer questions.  
You can add additional materials as you see fit — especially why it's a great move to get into the rental business.
Just a reminder that this process applies to managerial, sales, administrative, techs, and drivers. IT and digital expertise is now required for all employees with customer contact. Just remember: The pandemic is causing real problems, but maybe you can turn it into an opportunity.