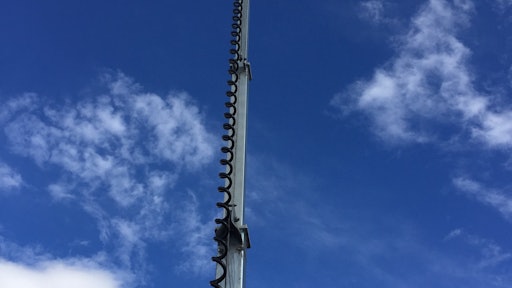 Chicago Pneumatic Power Technique
Over the last five years, Waters Construction Company, a heavy civil contractor based in Bridgeport, Connecticut, has made the shift from working during the daylight hours to turning its attention to overnight jobs. Specializing in bridge repair, the nature of their work has dictated this direction.  
Shutting down an entire bridge during the daylight hours takes a great deal of coordination for a city and often causes congestion and safety problems. Overnight work minimizes disruptions for local communities and businesses, while less traffic makes it safer for workers to go about their jobs.  
"Whether or not we work at night primarily depends on the character of the work available, but it has ramped up over the last four to five years," says Mike Archer, project superintendent at Waters Construction. "There is a lot of rehabilitation work with small time windows to perform the work, and it is all at night."  
Waters was awarded the I-84 rehabilitation project in Hartford, Connecticut, at a cost of over $8 million. According to the Connecticut Department of Transportation (DOT), the existing bridges continue to deteriorate and, since 2004, the DOT has spent nearly $60 million on repairs.  
The project hopes to end the deterioration. Waters is tackling the structural steel repairs, concrete repairs, bridge deck, joint repairs, and drainage improvements of two bridge structures.  
Once concrete repairs to the deck surface are made, the contractor will run an asphalt mill and overlay on the bridge deck before putting the final plug joint material in over the piers. It is challenging work, especially at night.  
Testing 1-2-3
Waters has a close relationship with Able Tool & Equipment in South Windsor, Connecticut, who is their preferred supplier for small tools and equipment.  
The contractor relies on portable light towers to illuminate the nighttime jobsite, and until recently, they had never used an LED tower. With an increasing presence in the market, Able Tool wanted the Waters crew to test one out on I-84.     
Equipped with eight 15-year-old and four brand new metal halide light towers in its lineup, Waters' initial plan was using three of the units on the I-84 project. That is, until Able Tool called Archer.  
"Able Tool just brought in their first LED — a Chicago Pneumatic CPLT V5+ tower —and wanted our team to try it out for a while to see what kind of benefits it provides over their metal halide offering at the store," says Archer. "All it would cost us is the fuel, so it was a no-brainer to at least experiment with it."  
In three months, they put over 200 hours on the CPLT V5+ and will have the machine for the remainder of the project.   
Money Saver: 
The Benefits of LEDs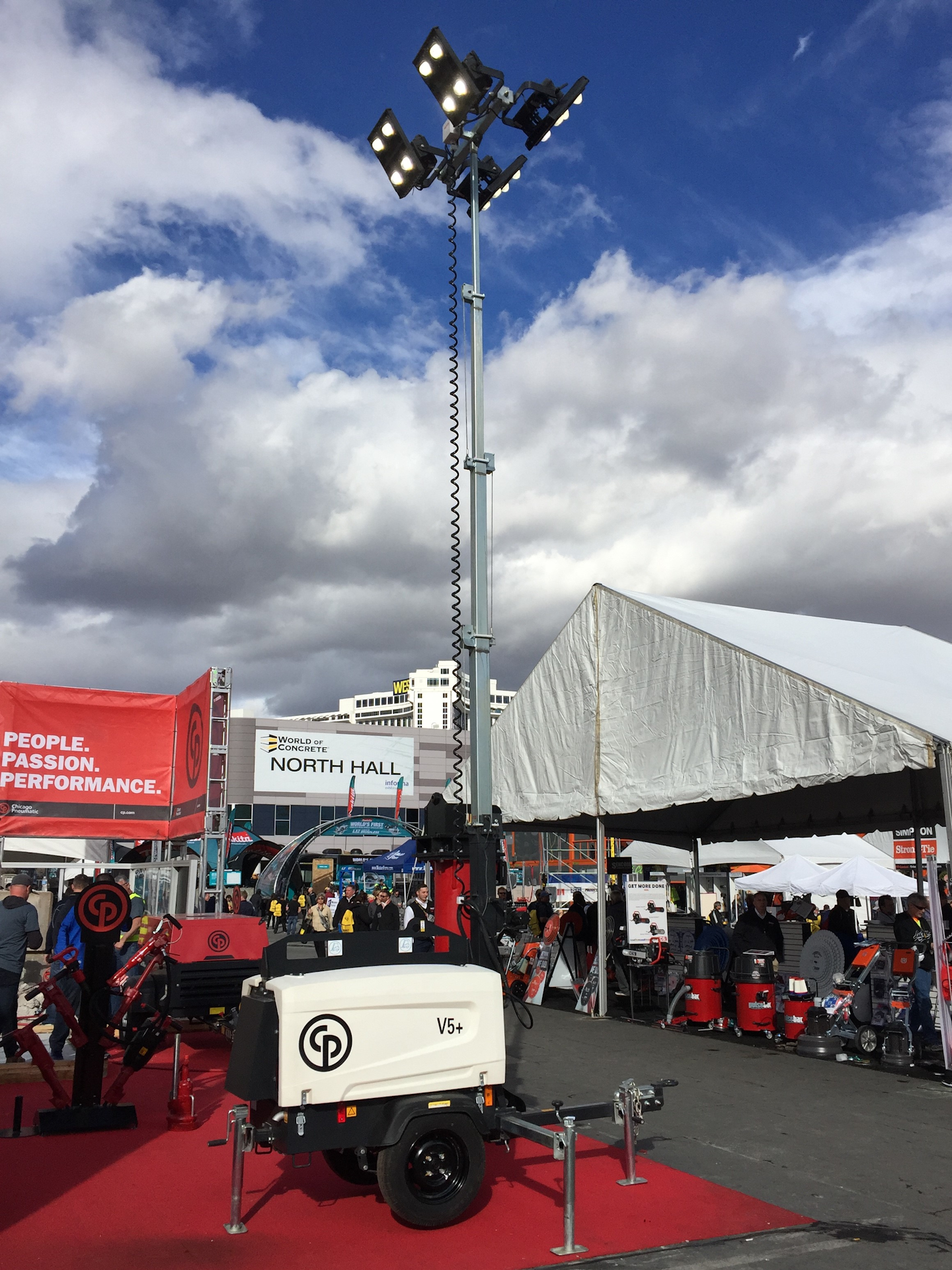 Chicago Pneumatic Power TechniqueCompared to metal halides, LEDs deliver multiple benefits – fuel savings, less maintenance, and brighter lighting to name a few. Waters was able to test the two different models side-by-side to see them in action.  
Fuel
When comparing the CPLT V5+ to a similar machine with CP's CPLT V4 metal halide, the savings in fuel costs alone make it worth it. Both products feature 28-gal. tanks, but the V5+ can run 100 hours longer on a single tank than the V4.    
"It is an honest 25 to 30% savings in fuel compared to what we are used to using with our metal halides. That is a lot of uptime, and in all the hours we have run the machine, we have only refueled once," says Archer. "We also have not had to perform any maintenance on the CP unit. It has been nice to just flip the switch and let it run."  
Maintenance
Archer and his team have not had to perform any maintenance in large part because LED elements last longer, and the machine can be turned on and off similarly to the lights in a house.  
On the other side, conventional metal halide bulbs require time to turn on, in addition to a cool down period before shutting them off. Incorrect starting or stopping can cause the ballast and the ballast's can to burn out or fail.  
Lighting
Lighting is improved with LEDs for multiple reasons. For starters, LED lights travel farther than traditional light towers. Compare the CP V5+ lighting that covers up to 5,900 sq. yds. to the 4,700 sq. yds. covered by the V4.  
"Everything has a better illumination and better glow to it with the LED," says Archer. "It is crisper and more consistent with true daylight. The tower has done a great job of lighting up I-84 for our guys." 
Plus, LEDs last much longer. With an expected lifespan of 30,000 hours, the LEDs on the V5+ have staying power. Their traditional counterparts run hotter, leading to more frequent burnouts.  
Lightbulbs are not overly costly to replenish, but over time, all the replacements add up and can equate to lost time on a jobsite.   
Trending Up
Metal halides have their place on the jobsite for companies specializing in shorter-duration projects or those who are dabbling in the occasional night work. But, for larger projects, LEDs ultimately can save time and money.  
Contractors all over the U.S., like Waters, are ramping up nightly construction efforts. For Waters, the question they are asking as a company is whether they should start phasing out their older metal halides and start investing in LEDs.  
"LEDs hold many advantages over the traditional light tower, especially if we have a long duration project requiring long usage," says Archer. "For that type of work, say 30 to 40 hours weekly, an LED would easily pay for itself."  
After testing the CP light tower, LEDs are currently under consideration for the contractor. While they have increased night projects, the durations of jobs have been inconsistent. Archer says some years they have night crews out for seven months or so, while other years are much less. They would like to see the work be steadier before making a decision. 
For now, Archer and his crew will reap the benefits of using a test model to finish up I-84, for nothing more than a tank of gas.