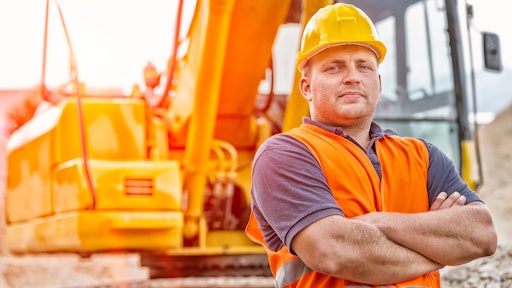 A generation ago, it was still all about what you owned. What kind of car did you drive? How big was your house? How many toys did you have? Or if you were a contractor, how many pieces of equipment were on your lot?
Today, our zeitgeist has shifted dramatically toward a greater emphasis on access and usage and further away from the importance of owning. People care less about the make and model of your vehicle and more about whether you actually made it to meet them on time. They're not so much worried about who owns the boat on your pier as long as they got to experience the joys of water skiing last weekend. The size of your house and its carbon footprint are not always the trappings of success they once were; in fact, to a growing number, they're actually a burden. Contractors understand this better than most as they're renting more than ever before as a way to free up their balance sheet and stay profitable.
For those of us in the equipment rental industry, none of this comes as a surprise. We've know for decades it makes more sense to rent something for the limited time it's needed than to invest in owning it and have to deal with everything ownership entails. And a new survey now backs this up. 
Survey: Contractors Expect to Rent More Equipment
According to its recent "Rental Customer Needs Study," conducted by RSG, an independent research firm for the American Rental Association (ARA), 93 percent of professional contractors surveyed rented equipment in the last year. Of those who rented, 92 percent planned to rent as least as much as last year and 52 percent expected to increase renting over the next year.
That's significant, and it's great news for rental professionals, many of whom are concerned about news that our economy is headed for another recession. But even if the US economy struggles over the next few years, rental is likely to weather the storm rather effectively because not only are more and more professionals and consumers realizing the practical benefits of renting - freedom from storage, transportation, maintenance and insurance hassles, to name only a few - but it's also a very sound financial decision. Quite simply, it costs less to rent because you're only paying for the resources you actually use, a 21st century concept that's getting a stronger foothold as we grapple with increasingly disturbing environmental challenges.
The ARA says contractors specifically are renting because: it makes more financial sense than buying equipment (45 percent); they need equipment for immediate use and do not want to purchase (43 percent); and they need to use the equipment infrequently or only for a short time period (43 percent).
This evolution toward renting vs. buying has been going on for some time, but it's especially exciting to see proof that Americans - contractors in particular - are continuing to move toward a more efficient equipment acquisition model that aims to waste fewer resources while making those resources more accessible to more people.
Finally, some good news!