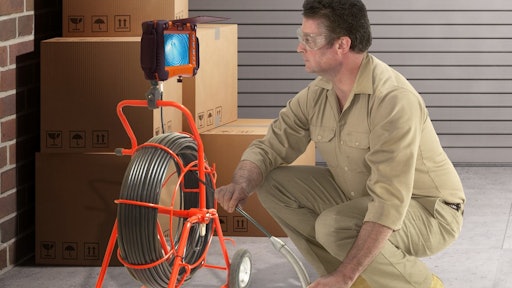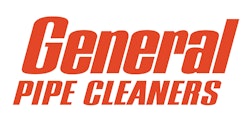 General Pipe Cleaners is offering a chance to win a free JM-1000 Mini-Jet at the ARA Show in Anaheim, CA, Feb. 17-20. Attendess can register to win at the General Pipe Cleaners booth #3277.
The exhibit will spotlight the products:
JM-1000 Mini-Jet - The compact, lightweight Mini-Jet quickly clears grease, sand and ice clogs from sinks, laundry drains, and small lines from 1-1/2" to 3". General's powerful little water jet hits stoppages with high-pressure, wall-to-wall water spray – and flushes them away. Pulse helps slide the hose around tight bends and down lines. The portable, 23-lb. package is safely contained in a rugged metal diamond plate case. 
Gen-Eye X-POD - Designed for all sorts of rental applications, the rugged, lightweight X-POD combines camera, reel, and monitor into one compact package. X-POD features a powerful Command Module with USB port to record video inspections on flash drives. And it sports an LCD color monitor, one-touch recording, 4X digital zoom, voice-over recording, date & time stamp, flash drive capacity indicator, and more. 
Model DRZ-PH-O Power Drain Cleaner - Quickly, quietly and cleanly clear clogged sink, tub and laundry drains in 1-1/4" to 3" lines. Weighing just 30 lbs., the powerful little machine features variable speed power cable feed for complete control of feeding and retrieving up to 50 feet of Flexicore cable. The four-foot guide tube means renters never need to touch cable. Hands and jobsite stay clean!.
Flexicore cable offers superior kinking resistance and unequalled strength with the right amount of flexibility. It's so tough that it carries the best warranty in the business – one-year protection against breakage. 
Can't make the show? General's mobile-friendly www.drainbrain.com website offers quick, easy, intuitive access to its full line of drain cleaning, water jetting and inspection systems.