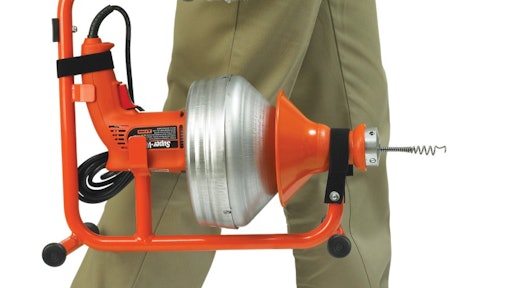 General Pipe Cleaners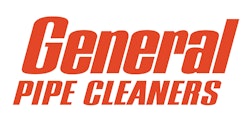 The rugged Handy-Stand from General Pipe Cleaners turns General's popular Super-Vee and Power-Vee power drain cleaners into practical countertop or floor machines. Safe, reliable, and easy-to-use, the Super-Vee with Slide Action Chuck and the Power-Vee with automatic feed are ideal for unclogging 1-1/4-in. to 3-in. lines in sinks, tubs, and laundries. Adding the ergonomically balanced Handy-Stand enhances the drain cleaner's versatility, safety, and stability for rental customers. The lightweight Handy-Stand can be positioned either horizontally or vertically for optimal operator convenience. Additional features include: 
Quick-release clamp for securing the drain cleaner into position. 
Four-point base for increased stability and customer safety. 
Power cord holder for fewer work obstructions. 
Built-in cutter caddy for extra convenience. 
Lift handle that doubles as a spare cable cartridge holder. 
Request More Information
Fill out the form below to request more information about
General's Handy-Stand