Husqvarna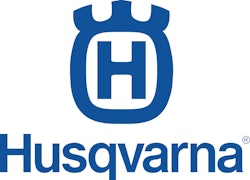 Husqvarna has launched the 525iDEPS MADSAW dielectric pole saw for utility workers and tree care professionals. Designed to assist operator safety during use around live wires and for versatility, the 525iDEPS meets OSHA standard 1910.269.
"The 525iDEPS is an incredibly versatile purpose-built tool in an ultra-compact package," said Carlos Haddad, vice president of North America, professional products at Husqvarna Group. "No other saw on the market delivers the same performance and versatility as the 525iDEPS MADSAW."
Minimum approach distances (MAD) are the closest distance a qualified employee may approach an energized conductor or object by OSHA standards. The Husqvarna MADSAW directly addresses this standard and enables operators to get the job done. Its non-conductive, lightweight fiberglass shaft promotes reach while maintaining safe distances.
The 525iDEPS offers performance in a bucket, in a tree or from the ground. Interchangeable shaft lengths at either 9-ft. or 12.5-ft. help operators access hard-to-reach areas, minimizing repositioning and climbing aloft. The dielectric midsection can disconnect from the cutting head and powerhead for storage in the truck and the shop. Removable segments and toolless couplers also facilitate servicing and replacement.
The quiet and powerful brushless motor of the battery-powered 525iDEPS coupled with a Husqvarna X-Cut chain on a 12-in. bar enables high, double-sided cutting capacity, balanced operation and performance. Whether operating on the ground, in a fixed position aloft or in lift-bucket, users of 525iDEPS can facilitate cuts and trims.
For users who already own Husqvarna's gas-powered MADSAW, but want to make the switch to battery, the new 525i powerhead will be sold separately.
Request More Information
Fill out the form below to request more information about
Husqvarna Launches 525iDEPS MADSAW Dielectric Pole Saw