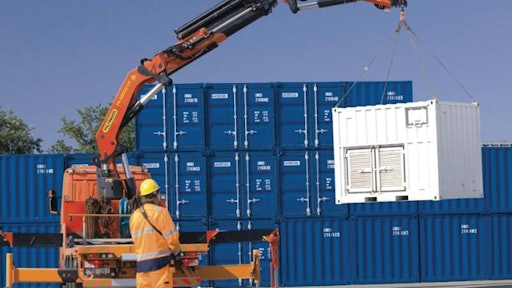 PALFINGER AG, headquartered in Salzburg (Austria), and Sany Heavy Industry Co., Ltd, headquartered in Changsha (People's Republic of China), entered into an agreement on the establishment of two joint venture companies in which both parties will each hold 50% of the shares. Sany Palfinger will primarily produce and sell PALFINGER products in Changsha for the Chinese market. Palfinger Sany, with its registered office in Salzburg, will distribute the mobile cranes produced by Sany in the global market outside China. The establishment of the two joint ventures is subject to the approval of the authorities.
Herbert Ortner, CEO of PALFINGER AG, states, "With the establishment of these two joint venture companies, we have taken a big step forward in our internationalization strategy. We now have manufacturing and assembly plants in all of the world's major markets. With Sany we have a partner that is not only one of the fastest growing companies in the world, but one that meets our high quality standards, as well. Together with Sany, we have laid the foundation for holding our own on a long-term basis in an increasingly aggressive competitive environment and for expanding our leadership position in the global market. China will become our second domestic market. By enabling our partners outside China to distribute Sany mobile cranes, we are giving them a valuable addition to their range of products."
Liang Wengen, Chairman of Sany Heavy Industry, says, "For Sany, this close cooperation with PALFINGER is a major step towards tapping the global market. We will use PALFINGER's dense, international sales and service network to promote the globalization of Sany from a Chinese perspective. We are looking forward to our cooperation with a partner that is a technology and market leader and whose customer proximity and comprehensive services are highly appreciated by its customers. We are fully convinced that these two joint ventures will swiftly achieve success, thereby making a significant contribution to the rapid and sustained growth of Sany."
Sany Palfinger SPV Equipment Ltd. in Changsha will develop and produce truck-mounted knuckleboom cranes and telescopic cranes on the basis of the technologies of PALFINGER and Sany for the Chinese market. The medium-term target is a market share of 30%.
Sany Palfinger SPV Equipment Ltd. will establish a new plant near Sany's facilities with production capacities for 10,000 cranes. At the same time, a dense sales and service network will be set up in China. First, 10 standard crane models will be produced in series for the Chinese market. In a second step, other PALFINGER products, such as container handling systems, tail lifts and access platforms should be included in the production and sales portfolio. The company will start operations in 2012 and will have reached full operational effectiveness by 2013.
Palfinger Sany International Mobile Cranes Sales GmbH is being established as an international sales and service company, having its registered seat in Salzburg and exclusively distributing Sany's mobile cranes in Europe and CIS. Furthermore, for the Americas, the development of a truck-mounted stiff boom crane is planned. The company will start operations without delay and will have reached full operational effectiveness by the end of the year.
Both companies will be subject to the Austrian Code of Corporate Governance and will prepare their financial statements in accordance with IFRS and Chinese GAAP, respectively.
Companies in this article