Sunbelt Acquires Topp Construction Services and Related Precision Steel Works
Topp operates through 15 branches across the U.S. and is a specialist rental provider of portable air conditioning, heating and dehumidification equipment. Precision runs a small assembly and manufacturing facility in support of Topp's business.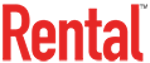 Sunbelt Rentals Inc. has acquired Philadelphia-based Topp Construction Services and its related company, Precision Steel Works.
For more, visit International Business Times.