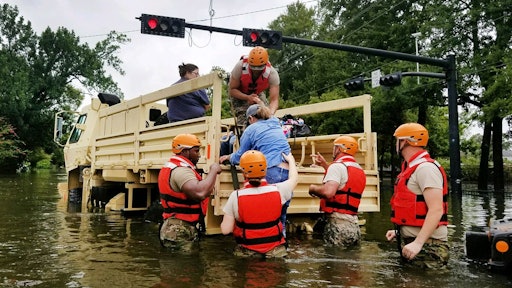 U.S. Department of Defense
Equipment rental companies saw their stock prices rise on Wednesday as investors anticipated that tropical storm Harvey would generate demand.
Shares in United Rentals, the largest equipment rental company, climbed 3.7% to $119.19. It has risen 11.1 per cent since August 25. Competitors H&E Equipment Services and Herc Holdings were up 5.8% to $24.11 and 1.8% to $42.20, respectively.
That prospect has helped construction companies. The S&P's construction materials index is up 8.5 per cent since Aug 25, the last day of trading before Harvey hit. Martin Marietta Materials, which produces materials used in the construction of highways and infrastructure, rose 5.4% to $213.80. Vulcan Materials moved 4.6% higher to $121.86.