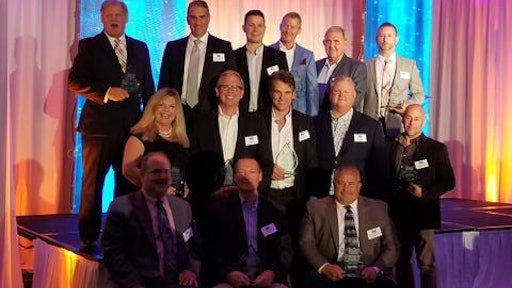 The Access, Lift & Handlers Conference & Awards (ALH C&A) honored the year's best during a sensational dinner and awards ceremony on Oct. 12 at the Marriott Biscayne Bay in Miami.
More than 200 attendees were present to celebrate the best people, projects, safety, equipment and more during the evening's celebrations.
Organized by Access, Lift & Handlers magazine and its publisher KHL Group, the awards dinner was hosted by roaster extraordinaire, Kevin O'Shea, director of safety and training at Hydro Mobile.