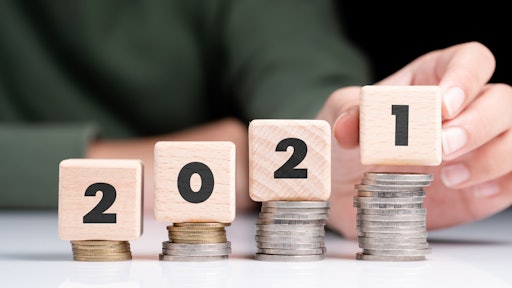 ©patpitchaya – stock.adobe.com
A key demand for home standby generators leads Generac into 2021 with a backlog for product demand and a strong outlook for 2021. The company revealed a net increase of 29 percent during the last quarter of 2020, which reached a record $761 million.
Its residential product sales increased 55 percent, reaching $499 million, while the commercial and industrial (C&I) product sales declined 9 percent compared to the prior year. The COVID pandemic impacted the C&I industry by decreasing demand for products. However, the company anticipates a shift in key end markets with the increase of product shipments.
In addition, the solar plus storage segment is anticipated to see growth during 2021, leading to the advancement in the PWRcell energy storage systems. This rise in demand propels the company's presence in clean energy.
"We continued to experience incredible demand for our home standby generators due to significantly higher power outage activity in recent quarters and the 'Home as a Sanctuary' trend gained further traction, resulting in substantial backlog for these products as we enter 2021," said President and CEO Aaron Jagdfeld. "In addition, shipments of our PWRcell energy storage systems continued to further ramp during the quarter and were significantly higher on a sequential basis, and have considerable momentum heading into 2021.
"C&I product shipments continued to be negatively impacted from the COVID-19 pandemic, but the year-over-year revenue decline moderated as we saw certain end markets began to recover."
According to Generac, these combined factors led to the expectation of 25 to 30 percent net sales growth. This growth includes the approximately 2 percent increase from acquisitions and foreign currency.
Net income during the fourth quarter was $125 million, or $1.97 per share.
Adjusted EBITDA before deducting for noncontrolling interests was a record $196 million, or 25.7 percent of net sales.
Cash flow from operations was a record $218 million.
Free cash flow was a record $191 million, due to higher net income in the current year quarter, partially offset by the lower monetization of working capital and higher capital expenditures relative to the prior year quarter.
Additional Generac 2021 forecasts
Net income margin, before deducting for non-controlling interests, is expected to be approximately 15 to 16 percent for 2021.
The corresponding adjusted EBITDA margin is expected to be approximately 24 to 25 percent.
Operating and free cash flow generation is expected to be strong, with the conversion of adjusted net income to free cash flow expected to be approximately 90 percent.
Insights provided by Generac Holdings Inc. and edited by Chantal Zimmermann.
Companies in this article