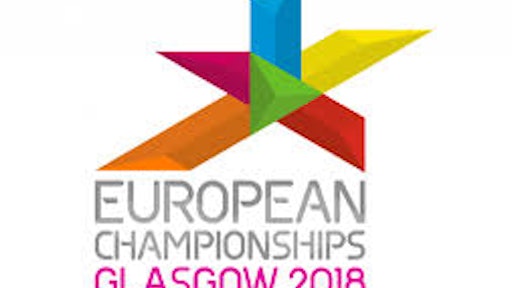 Aggreko has been announced Official Temporary Power Supporter for the Glasgow 2018 European Championships.
The global leader in mobile, modular power, heating and cooling will provide both temporary and continuous reliable power across the Championships' competition and non-competition venues in August.
Aggreko will provide around 60 generators supplying more than 10 Mega Volt Amp (MVA) of energy, distributed through more than 240 panels and 26km of cable. This will power the successful delivery of 84 sessions of sport, including Open Water Swimming at Loch Lomond and Mountain Biking at Cathkin Braes.
Aggreko will also help power Festival 2018 – a dynamic cultural program that will showcase the best in music, visual art, street art, dance, theatre and digital art across the city, with Glasgow's iconic George Square at its heart.
"We're proud to support the first staging of the prestigious Glasgow 2018 European Championships. We look forward to working with the team and Glasgow city to ensure the faultless delivery of power to the Championships. There is no better place to do this than in Scotland," said Robert Wells, managing director, Aggreko Major Events Services.
Glasgow 2018 is a world first. It will bring together some of the continent's leading sports, including the existing European Championships for Aquatics, Cycling, Gymnastics, Rowing and Triathlon, with a new Golf Team Championships between Aug. 2-12. Aggreko and its services will be used alongside existing venues to meet all the Championship's power requirements over the 11-day celebration of sport and culture.
The company has a reputation for powering the biggest global sports events, including Glasgow 2014 Commonwealth Games and the London 2012 Olympic and Paralympic Games, among others.
"The latest addition to the Glasgow 2018 sponsor family, Aggreko has helped deliver excellent multi-sport events around the world. Working with a well-known brand with its roots in Scotland will help guarantee the success of the inaugural European Championships," said Councillor Susan Aitken, Leader of Glasgow City Council.
In 2018, Aggreko is also supporting PyeongChang Olympic and Paralympic Winter Games and the Gold Coast Commonwealth Games.
"The Glasgow 2018 European Championships provide a fantastic opportunity for Scotland to demonstrate why we have an impeccable reputation for hosting major sporting events. By working with companies that know exactly what it takes to put on successful international events, we can ensure Glasgow 2018 is a memorable occasion for athletes, officials and fans alike," said Aileen Campbell, minister for public health and sport.