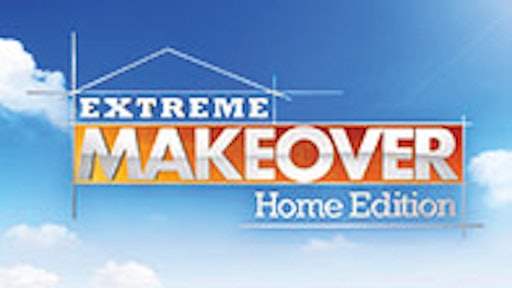 Joplin, MO - Equipment rental company United Rentals is working around the clock in Joplin, MO, where employees are providing construction equipment and services to Extreme Makeover: Home Edition as part of the largest homebuilding blitz ever attempted. More than 140 pieces of construction equipment will be delivered to seven construction sites in the city, says Trent Brumley, manager of the United Rentals branch in nearby Springfield.
The effort is part of United Rentals' fifth year of partnership with Extreme Makeover: Home Edition, which has relied on the industry leader for equipment and volunteers on more than 80 new home constructions. The award-winning television show has pledged to build homes for seven families in a matter of days, including Justin and Kari Nevins and their four children. The Nevins family has been living in a friend's basement since losing their home in the May tornado.
It's not the first Extreme Makeover experience for United Rentals in Springfield - the branch supplied equipment to a build in Ash Grove two years ago. But the scale of this week's project will be the largest to date. Brumley said his team has been supporting Joplin from the earliest days of the recovery efforts, coordinating equipment deliveries from throughout the district.
"Employees have set aside vacations and time off to serve the needs of the people affected by the tornado," he said. "The past five months have been a powerful reminder of United Rentals' commitment to do whatever it takes to help our customers and communities. Extreme Makeover has given us an opportunity to extend that commitment to seven deserving families."
In addition to the Nevins family, new homes will be built for the Walters family, Howard family, Nguyen family, Cogdill family and Whitely family, all of whom suffered devastating losses in the tornado. In addition, Meg Bourne and Brooke Hines, founders of the international arts program Art Feeds, will receive a new residence and program headquarters to replace the rental home they lost.
Diane Korman, Senior Producer of Extreme Makeover: Home Edition, said, "Over 80 projects and more than 5,000 pieces of equipment, United Rentals has come through for us every time. Even in remote locations, United Rentals always has a branch close enough to arrange all the equipment we need, ensure its reliability, and deliver it within a three-hour window. Most importantly, they share our 'safety first' philosophy."
The episode featuring Joplin will air on ABC on a date to be announced.