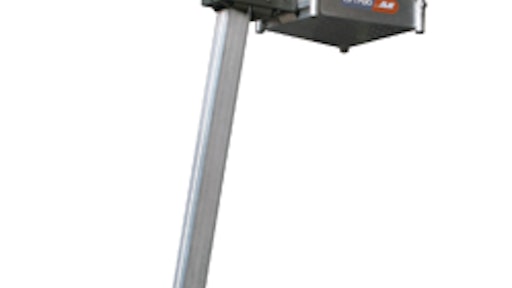 MCCONNELLSBURG, PA -- Occupational Health & Safety magazine named JLG's LiftPod FS60 a 2011 New Product of the Year.
The awards were open to new products introduced to the market between July 3, 2010 and July 3, 2011. An independent panel of judges reviewed 49 products in 20 different categories. The LiftPod FS60, which was named the winner in the Fall Protection category, was recognized during the National Safety Council Congress & Expo in Philadelphia. In addition, the product is featured on the Occupational Health & Safety website and will also appear in the December issue of the magazine.
"We are proud to win this award, which demonstrates our overall goal of improved safety and efficiency for any job site or facility," said Randy Marzicola, JLG Industries director of channel development. "The LiftPod is a proven, secure alternative to ladders, scaffolding and rolling ladders for safety professionals who need a portable, affordable solution when working at a variety of heights."
The innovative LiftPod personal portable lift helps prevent falls on the job site, which is the second most frequently cited standard by the Occupational Safety and Health Administration (OSHA). Once in the lift, workers have a completely hands free 360 degree range of motion in a completely closed-in platform.
The affordable lift, available for around $2,500, consists of just three lightweight components that together weigh less than 150 pounds. It can be assembled and disassembled in less than 30 seconds and conveniently loads into the rear of a pick-up truck, van or SUV for smooth portability between job sites. With an attachable work tray that holds up to 33 pounds of tools and materials, the LiftPod has a 330-pound rated capacity, and is powered by an 18V cordless drill or an optional Power Pack Kit.
For additional information about JLG LiftPod, please visit www.liftpod.com.
Companies in this article