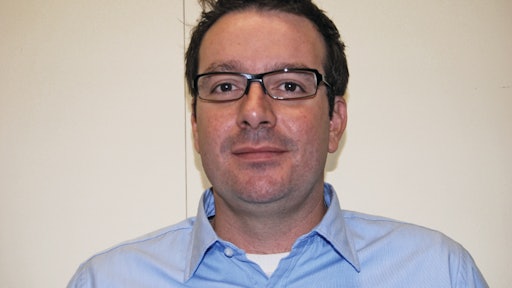 Linamar Corporation announces Adriano Battazza has joined Skyjack in the position of Latin America sales director.
Batazza has been involved in the aerial and heavy equipment industries for over 10 years and has been responsible for leading Latin American sales teams, successfully building dealer networks for the AWP and construction industries.
Through his business administration background, sales and team management experience, Battazza will lead all Skyjack's efforts in the region. In alignment with Linamar objectives of market expansion into developing markets, Battazza will be responsible for spearheading the creation and establishment of the Skyjack Brazil business unit to provide customers with locally available product and product support, increasing Skyjack response to customer needs, reducing delivery times of parts and equipment, providing training in the safety, service and sales arenas, and offering financial options through partnership with locally established funding entities.
"We are very excited to enter the extremely vibrant Brazilian market, and we understand how much product availability and equipment uptime are important in this industry," says Battazza. "Therefore, it is our main focus to make sure that we support our equipment and provide quick and expedient resolve to any service and support matters."
The new Brazil business unit will have locally based service, sales and administrative support.
"Our intention is to bring the Skyjack value proposition to the Brazilian market, allowing our customers to achieve the best financial result over life cycle in rental or retail businesses," said Battazza, who will also focus distribution and sales to all Mercosur countries, and special initiatives for the Mexican, Argentinian, Chilean and other selected markets in the Latin American region.
Companies in this article