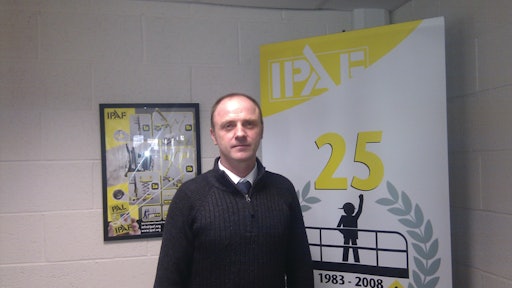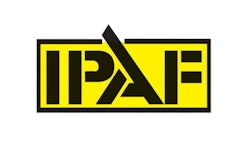 IPAF's MEWPs for Managers course has changed the way he works and thinks, says site manager Craig Halliwell of the UK-based Time and Tide Group.
"The course covers everything managers need to know about using mobile elevating work platforms (MEWPs) on site," said Halliwell. "It makes you totally aware of every possible danger. I now pay more attention to planning and control, and doing the risk assessment. I am more aware of the need to select the right machine and to walk the route, for instance."
Halliwell was sponsored by IPAF to take the MEWPs for Managers course at Lutterworth-based Nationwide Platforms, as part of the Federation's efforts to encourage best practice in the use of MEWPs. Halliwell is currently supervising a building project opposite the IPAF head office in Cumbria, which involves steelwork.
"It is a really good course, well put together, and well-mixed with lots of relevant information and hands-on exercises," said Halliwell. "There are courses where you sit in and they seem to drag on. MEWPs for Managers gets you totally involved and thinking about safety. My fellow students from a major contractor and I thoroughly enjoyed it."
Halliwell passed the written test and obtained a MEWPs for Managers certificate.
"We were delighted to have the opportunity to help encourage the professional use of MEWPs on a site close to home," said IPAF CEO Tim Whiteman.
The one-day course for managers covers topics ranging from health and safety regulations and accident prevention and control, to personal protection equipment and pre-use checks and maintenance. It ends with a written test that candidates must pass in order to obtain a certificate.
The course is about planning, supervising and managing the use of powered access, and not about operating equipment. It is offered by selected IPAF-approved training centres. To find a training centre near you, use the training centre locator at www.ipaf.org
Companies in this article