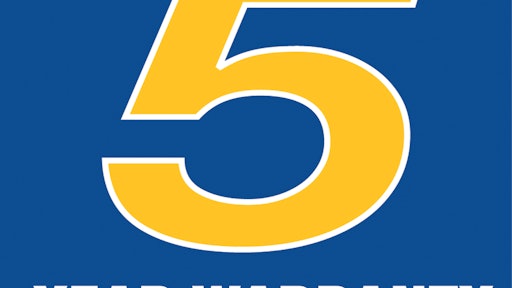 Subaru is pleased to announce it is now the first and only manufacturer to offer a 5-year warranty on its industrial engines. After leading the industry as the first to offer a 3-year warranty, Subaru is now backing its industrial engines with the industry's first 5-year warranty. The official announcement was made during a press conference on Jan. 25 at the World of Concrete trade show in Las Vegas.
"Just as Subaru has always set the benchmarks in engineering, innovation and the design of industrial engines, the company is also an industry-leader in service and support," Brad Murphy, executive vice-president and COO, said. "The 5-year warranty exemplifies our commitment to providing the best engines, and the confidence we have to stand behind them."
Though the longer coverage period is new, the hassle-free warranty claims program from Subaru remains the same. An easily accessible online form simplifies transactions and minimizes complicated paperwork. Furthermore, Subaru has made a commitment to honor all borderline claims, with the tie always going to the customer.
The new 5-year warranty covers authorized dealers', distributors' and service centers' full shop labor rates. Engines in the Subaru product line covered by the 5-year warranty include the full line of EX Series, overhead cam engines, which is nine models ranging in horsepower from 4.3 to 14, as well as three EH Series, V-Twin cylinder engines offering from 20.5- to 28-horsepower. In addition to engines, select lines of Subaru power products are also covered under the new warranty. 
Companies in this article