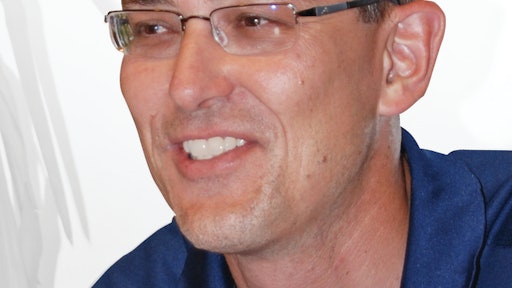 Linamar Corporation is pleased to announce the appointment of Brad Boehler as President of Skyjack Inc.
Skyjack is a world leader in the design, manufacture and support of self-propelled aerial work platforms. Its current product line includes DC electric scissor lifts, engine-powered rough-terrain scissor lifts, telescopic and articulated boom lifts, and telehandlers.
Since joining Skyjack in 2003, Boehler has held leadership positions of escalating responsibility, including the roles of vice president of engineering and vice president of sales & marketing. Boehler obtained his B.Eng Sc from the University of Western Ontario, and holds the designation of Professional Engineer. He has also proven to be a leader in the industry, chairing a number of committees within ANSI and IPAF.
Boehler's plan for Skyjack is a bold one: to grow from an already strong North American scissor-lift company into a global full-line aerial work platform supplier, expanding into world markets with new offerings in its telescopic and articulating-boom product lines. "We have built a strong reputation for providing reliable products that are simple, safe and cost-effective. As we move forward with our goals, we will stay true to these strengths and principles", said Boehler.
"We are thrilled to see Brad step into this much deserved role", said Linamar President and COO Jim Jarrell, "He is a solid team player with great expertise in aerial work platforms, a market we plan to continue to grow our market share in."
New product development will focus on improving performance by incorporating new but proven technology where it enhances simplicity, performance and reliability. Global expansion targets include solidifying existing sales and service networks in Asia and South America, and building an even stronger presence in North America, Australia and the United Kingdom.
Companies in this article