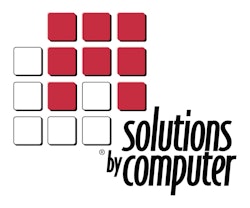 Solutions by Computer (SBC) chose DPL America as an integration partner to enhance the telemetry and GPS-tracking functionalities of its Enfinity software. DPL America supplies advanced asset monitoring and telemetry solutions to the construction and mining industries.

The partnership will give SBC's Enfinity users access to state-of-the-art data tracking capabilities that are integrated with both contract and maintenance functionalities. This opens the door to more extensive user benefits, such as tracking equipment movements outside of an expected perimeter, flagging equipment that may be over-stressed by continuous shifting between jobsites and more proactive maintenance processes.

J.J. Shea, chief operating officer of Solutions by Computer, said, "We have a longstanding history of integrating our systems with leading third party providers to deliver telemetry functions to our customers. Our partnership with DPL America supports one of our fundamental goals for our rental customers, which is to offer them every possible asset protection."
Companies in this article