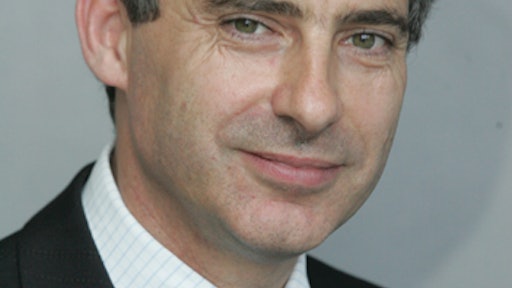 Richard Tindale is stepping down from his role as global sales & marketing director at aerial lift manufacturer Snorkel.
Richard joined Snorkel's parent company, The Tanfield Group Plc, in 2006 as it prepared to buy UpRight Powered Access. He has played an integral part in the development of the business over the past six years, including a key role in the transition to the Snorkel brand, the growth of Snorkel's global distributor network and new product development.
Darren Kell, CEO of Snorkel, said: "Richard has been alongside me at the heart of Snorkel's development for the past six years and we wish him the very best with his new venture.
"Richard's key strengths included his ability to spot talent; his legacy at Snorkel is the superb sales infrastructure we now have in our distributors, district managers and regional sales managers. Snorkel moves forward, to enter a period of strong growth, with a strong team who have a clear vision for the future."
Richard is leaving Snorkel to pursue an opportunity as part-owner and director of the APS Group in the UK. APS re-sells and rents a wide range of construction and industrial equipment.
Richard said: "The opportunity with APS will allow me to play a major part in the development of an organisation with great potential - and also participate in the ownership of the company.
"I feel the time is right because I have now seen the sales operation of Snorkel through the recent recessionary period , including the strong recovery of demand over the last 12 months. With the recent announcement of a £12 million investment, the company's future growth is now secure."
Richard remains with Snorkel throughout March and will step down on 5th April, just ahead of the Easter public holiday.
He added: "I would like to thank all my colleagues and distributor partners who have helped me to grow and develop the Snorkel business, ever since Tanfield first acquired UpRight's powered access operation.
"All the elements are now in place for Snorkel; a great product range, extensive global network of dedicated distributors, a committed and professional team in sales and product support - and now the potential for rapid growth of production output. I am sure that the company will move forward in leaps and bounds, and that the right people are in place to support this growth."
Companies in this article