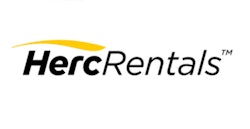 Hertz Equipment Rental Corporation (HERC) acquired Arpielle Equipment Co. Inc. a metro-New-York-based rental company, focused primarily on rentals to the construction and industrial markets.
"Arpielle is HERC's fifth acquisition in the past twelve months, and is another significant step in our commitment to diversify HERC geographically as well as to expand its product and service portfolio," commented Mark P. Frissora, Hertz Global's chairman and CEO. "Arpielle gives HERC an even larger footprint in the metropolitan New York City equipment rental market, the largest in the nation, and access to a broader range of contractor business and larger infrastructure projects. While the acquisition increases our overall market share immediately, HERC will begin supplementing Arpielle's equipment offerings with the larger earthmoving pieces, aerial booms, generators and pumps in our fleet.
"Arpielle also has a proprietary leadership position in renting and selling diesel particulate filters, which helps increase asset utilization and significantly reduce emissions, and furthers our goal to lead the equipment rental industry in sustainability solutions for its customers," Frissora added.
The metropolitan NYC equipment rental market exceeds $1.3 billion. It is anticipated that Arpielle will generate incremental revenues of approximately $25 million in year one, and will be accretive to Hertz's 2012 earnings.
Founded in 2004 and headquartered in Long Island City, N.Y., Arpielle specializes in a broad line of products for rental and sales and a rapid delivery system to meet customer daily equipment demands in New York City. Arpielle will expand HERC's market share in the attractive metropolitan New York City market and establish a prime rental location near the center of the city, allowing HERC to more easily serve its customers in the region. By further expanding into the New York market, HERC and Arpielle will generate revenue synergies through rentals of larger construction pieces, trucks, cranes, aerial booms, scissor lifts, pumps, generators and entertainment product lines in HERC's fleet.
Arpielle has developed a large, loyal customer base with local, regional and national construction and engineering firms which operate in the large, diverse New York construction and industrial market. Arpielle has developed a unique business model focusing on an efficient delivery system utilizing a full line of equipment for rental, including air compressors, generators, excavators, forklifts, light towers, attenuated trucks, message boards, and more. Additionally, Arpielle has a strong sales and parts business that allows their customers to continually rely on Arpielle for all their construction equipment needs.
Hertz Equipment Rental Corporation – a wholly owned subsidiary of The Hertz Corporation since 1965 - operates one of the world's largest equipment rental businesses, offering a diverse line of equipment and tools for rent and sale. Products include aerial manlifts, air compressors and tools, earthmoving equipment and power generators, forklifts and material handling equipment, pumps, and trucks and trailers. Hertz Equipment also offers custom programs and equipment through its specialty service groups; Industrial Plant Services, Pump and Power Services, Aerial Services and Government Services. With approximately 325 locations in the United States, Canada, China and Europe, Hertz Equipment Rental offers daily, weekly, monthly and long-term rentals, tools and supplies, as well as new and used equipment for sale.
Companies in this article