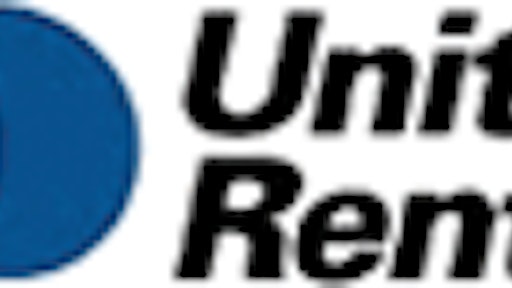 United Rentals, Inc. completed its previously announced acquisition of RSC Holdings Inc. in a cash-and-stock transaction valued at $18.00 per share at the time of announcement, for a total enterprise value of $4.2 billion, including $2.3 billion of net debt.
The combination of the two companies creates a leading North American equipment rental
company with a more attractive customer mix, greater scale and enhanced growth prospects.
The combination will accelerate the combined company's potential for growth with industrial
customers, as well as provide a lower cost base and a less volatile revenue profile that is
expected to better position the combined company through all phases of the business cycle.
The combined company will continue to be called United Rentals.
"We are pleased to announce the closing of this historic combination. This combination will bring
together two highly respected businesses to create a company that will provide our customers
with an unparalleled level of fleet availability and customer service. We look forward to
immediately begin working with our new colleagues at RSC to leverage the operational and
cultural strengths of both companies," said Michael Kneeland, president and chief executive
officer of United Rentals.
In connection with the closing of the transaction, the Board of Directors approved a new share
repurchase program of up to $200 million of the Company's common stock. Under this program,
the Company may purchase shares of common stock in open market transactions or in privately
negotiated transactions. The approved program has no expiration date, but the Company
expects that the share repurchase program will be completed as market conditions allow within
18 months after the closing of the transaction. The actual number and timing of share
repurchases, if any, will be subject to market conditions and applicable Securities and Exchange
Commission rules.
MANAGEMENT/BOARD OF DIRECTORS
To ensure a swift and smooth integration, United Rentals and RSC have made significant
progress on the integration planning process, which will begin immediately and will incorporate
the "best practices" of both companies across all operating business functions.
Jenne K. Britell will remain Chairman of the Board of Directors of United Rentals. The directors
of the combined company will be comprised of the existing United Rentals directors and three of
RSC's independent directors, James Ozanne, Pierre Leroy and Donald Roof, who were elected
to the Board, effective today.
RSC COMMON STOCK
Under the terms of the merger agreement, each outstanding share of RSC common stock has
been converted into the right to receive $10.80 in cash, without interest and less any applicable
withholding taxes, and 0.2783 of a share of United Rentals common stock. As a result of the
merger, RSC's common stock will no longer be listed for trading on the New York Stock
Exchange.
SUBSIDIARY REORGANIZATION
As part of the RSC acquisition, the Company merged all of RSC's U.S. domestic subsidiaries,
including RSC's principal operating subsidiary RSC Equipment Rental, Inc., and certain of the
Company's existing subsidiaries, including United Rentals Northwest Inc. and United Rentals
(North America), Inc., into a newly formed operating company. Upon completion of the
subsidiary reorganization, the new company became URI's sole operating subsidiary in the
United States and was renamed United Rentals (North America), Inc. ("New URNA").
FINANCING
In connection with the completion of the combination, the proceeds from the $1,325 million
aggregate principal amount of 7.625% senior unsecured notes due 2022, $750 million
aggregate principal amount of 7.375% senior unsecured notes due 2020 and $750 million
aggregate principal amount of 5.75% senior secured notes due 2018 issued by UR Escrow
Financing Corporation ("UR Financing") on March 9, 2012, were released from escrow. A
portion of the net cash proceeds from the notes offerings was used to pay the cash portion of
the consideration paid to RSC's stockholders in connection with the combination. The
Company used additional proceeds from the notes offerings to fully repay RSC's senior secured
asset based loan revolving facility in the amount of $549.6 million, satisfy and discharge $400
million principal amount of RSC's 10% senior secured notes due 2017, satisfy and discharge
$503 million principal amount of RSC's 9.50% senior notes due 2014 and pay related
transaction fees and expenses.
At the consummation of the combination, New URNA also assumed pre-existing indebtedness
of UR Financing and United Rentals (North America), Inc., as well as certain unsecured debt
obligations of RSC's subsidiaries. These include the obligations under the UR Escrow
Financing notes, RSC's $200 million aggregate principal amount 10.25% senior notes due 2019
and RSC's $650 million aggregate principal amount 8.25% senior notes due 2021 and United
Rentals (North America), Inc.'s secured asset based loan facility, 1 7/8% convertible senior
subordinated Notes due 2023, 10.875% senior notes due 2016, 9.25% senior notes due 2019
and 8.375% senior subordinated notes due 2020. Subject to certain exceptions, New URNA's
assumed obligations will be guaranteed on a senior unsecured basis by URI and New URNA's
current and future domestic subsidiaries.
Companies in this article